BY Lubbock moms, FOR Lubbock moms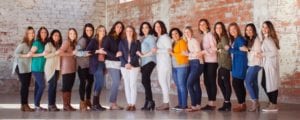 Our Mission
The mission of Lubbock Moms is to create a local community for moms to share life experiences and provide a forum to encourage and educate each other through relevant and timely information and broad perspectives. We are here to grow, learn, and support each other through our unique motherhood journeys. Together, we will make LM the premier parenting resource across the South Plains.
Our Values
Authenticity

Inclusion

Support

Positivity

Relevance

Education

Reliability

Trustworthiness
Get social with us ::
And out in the community through playgroups, family fun days, moms night out, and more!
Find out who we are ::
We are a team of moms in and around Lubbock offering different perspectives on parenting in Lubbock.
Read all about our amazing team.
Lubbock Moms is part of a larger Network of parenting resources, City Mom Collective Network! Learn more about our amazing Network and encourage moms in other communities to Start A Sister Site!
Thanks for connecting with us. We are so glad you are here!
Have ideas, suggestions, or feedback for us? Contact us!
Disclaimer: We are a participant in the Amazon Services LLC Associates and other Affiliate Programs designed to provide a means for us to earn fees by linking to Amazon.com and other affiliate sites.