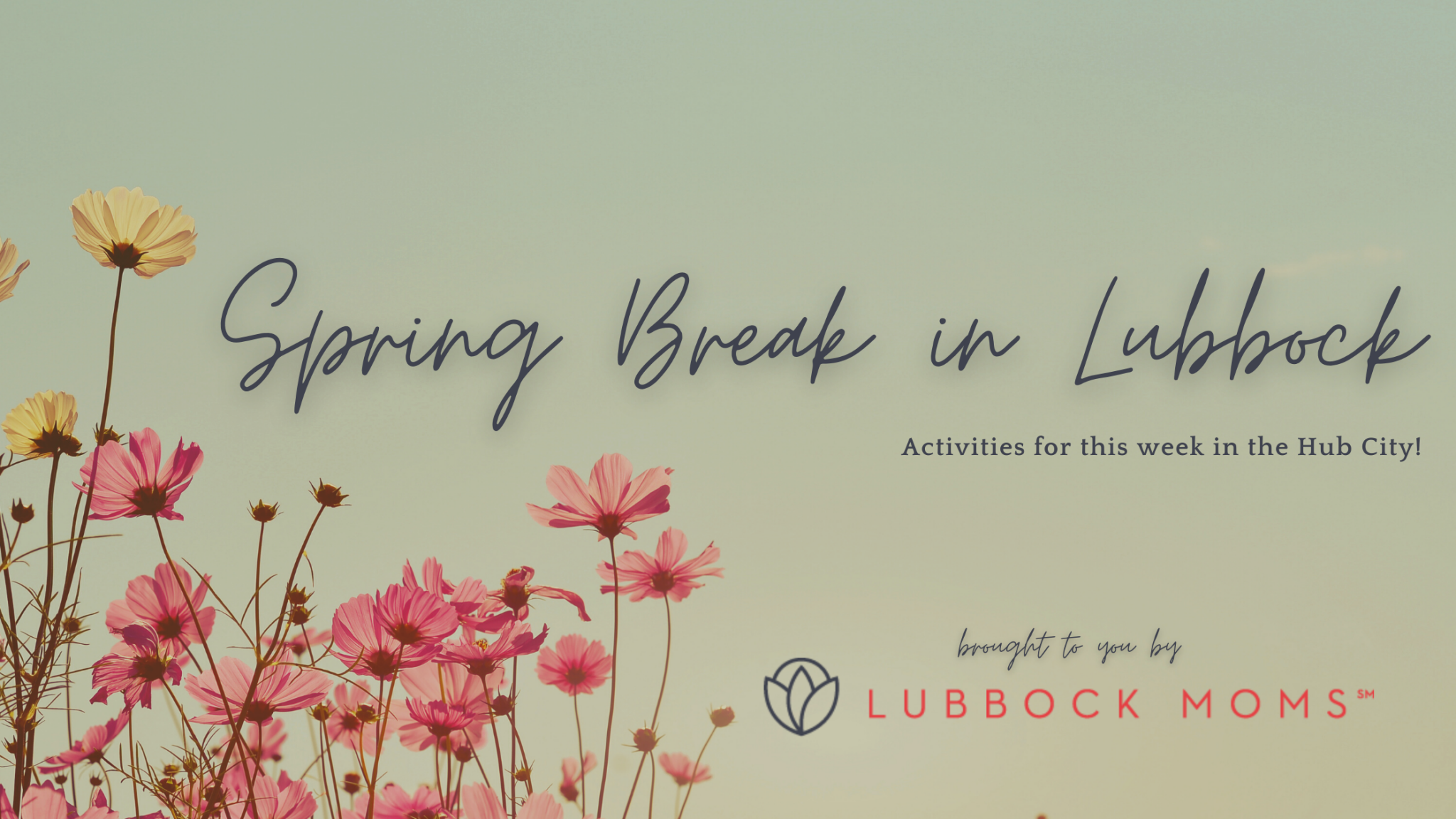 Spring is all about new beginnings and fresh air, and colors, and letting that West Texas wind blow through your hair 😉 Whether you're sticking close to home as usual or looking for a few new adventures, Lubbock Moms has you covered.
See our list below for a few ideas that might brighten up your March and give you a renewed sense of togetherness. Rediscover some old favorites or check out some cool new features. Either way, we hope Spring Break 2023 is an opportunity for us all to reflect and jump forward with hope and renewed energy!
UMC Children's Family Fun Events – All of March!
UMC Children's Hospital encourages families to spend quality time together, building positive relationships, and strengthening their family's physical, mental & emotional well-being. Grab a ticket from Lubbock Moms for a buy one, get one ticket at Stars and Stripes drive-in (to be used in March), and one free hour of bowling shoe rental at Main Event (to be used in March)!
– Join us for UMC + Lubbock Moms night at Main Event on March 22nd
Check out many other great ideas for families at https://www.umcchildrenshospital.com/about/news/ and on the Lubbock Moms' social media pages!
Take a self-guided tour, and don't forget to swing by the beautiful tulip gardens on campus!
Take advantage of free events at the Public Library.
Check out their calendar for Spring Break Activities like story times, crafts, and games.
City of Lubbock Camps
Our community centers have lots of options for kids during school breaks.
Check out all they have to offer here. 
Drop in at the Lubbock Lake Landmark and take a hike or have a self-guided adventure. 
The park is free from 9 am-5 pm, Tuesday to Friday. 
For more information, contact Landmark Education at 806-742-1116 or email landmark.education@ttu.edu 
Texas Tech Museum
Take in cultural exhibits and the history of Lubbock at the Texas Tech Museum. Admission is free, and the museum is open from 10 am-5 pm (closed on Mondays).
For some added fun, enjoy a show at the Moody Planetarium. Find out more here https://www.depts.ttu.edu/museumttu/visit/planetarium.php.
Spring Break Movie
Enjoy a Spring Break Family Movie at Mahon Library on March 16th at 10:30 am.
Sports Camps
Lubbock Wee Sports Camp – Basketball
Premier Sportsplex – Spring Break Sports Mania
An all-week camp for ages 6-13, $250, includes snacks and lunch.
The Little Gym
Gymnastics camps for all the littles.
Art & Company Spring Break Art Camp
Is your child artsy? Do they love to express themselves through drawing or painting?
Sign them up for Art & Company's Spring Break Camp, and they have half and full-day options.
Text 806-412-9421 for more information.
Code Ninjas
Get a preview of the Code Ninjas summer camp over Spring Break.
For ages 8eightand older.