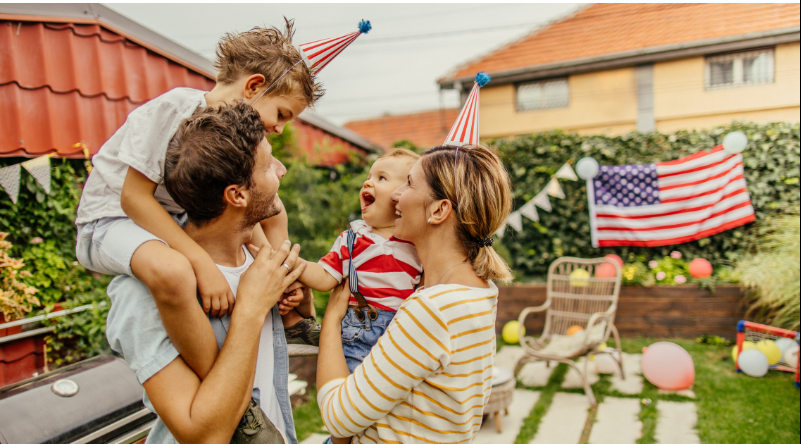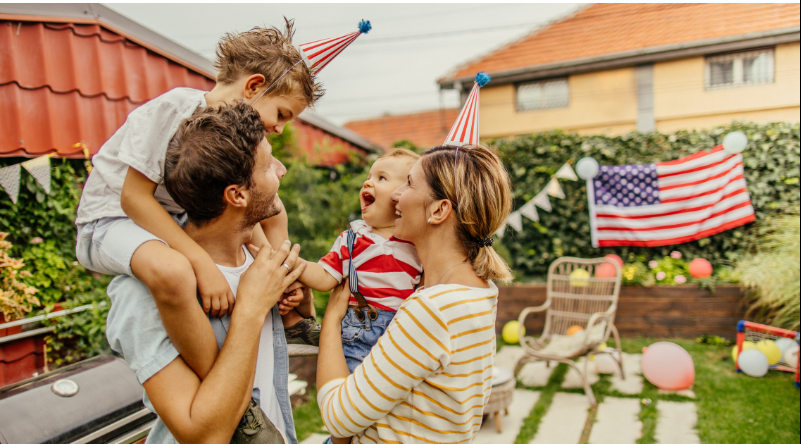 Can you believe Independence Day is almost here? It's the perfect opportunity for us to create some amazing memories and instill a sense of patriotic pride in our families. The Fourth of July is all about celebrating our country's past, spending quality time with family and friends, and having an absolute blast. So, let's explore some super fun ideas that'll make this Independence Day a truly special one for you and your little ones. Get ready to have some serious fun!
Host a Backyard Picnic and Parade:
Gather your family, invite friends, and organize a backyard picnic complete with traditional Fourth of July foods like hot dogs, hamburgers, and fresh fruit. Encourage the kids to decorate their bicycles, scooters, or wagons with patriotic colors and symbols. Then, have a neighborhood parade where the children can showcase their creative decorations and celebrate together. It's a fun and inclusive activity that promotes community spirit.
Patriotic Crafts and Decorations: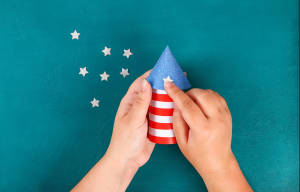 Get your kids involved in creating patriotic crafts that can be proudly showcased during the upcoming festivities. Set up a crafting station and let them make American flag-themed artwork, festive windsocks, or handprint fireworks. These crafts keep the kids entertained and help them learn about the significance of the Fourth of July.
Teach the Importance of Independence:
Take some time during the day to discuss the significance of Independence Day with your children. Share stories of our country's history, the heroes who fought for freedom, and the values that make America special. Help your kids understand the importance of independence, liberty, and the ongoing struggle for equality.
Attend Local Fourth of July Events:
Check your local community for Fourth of July events such as parades, fireworks displays, or concerts. By attending these events, your family can experience the vibrant spirit of patriotism and provide your children with an opportunity to participate in the collective celebration of the holiday. Pack a picnic blanket and some snacks, and enjoy the festivities together!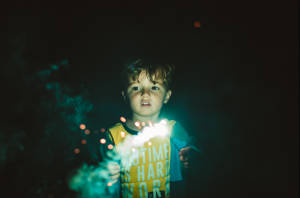 Fireworks Spectacular:
End your day with a cool firework show! Find a good spot nearby to watch a professional display, or even set up a smaller one in your backyard with some sparklers and safe fireworks. Make sure to follow all the safety rules so everyone can have a good time!
Reflect and Express Gratitude:
As the fireworks light up the night sky, take a moment with your family to reflect on the freedoms and privileges you enjoy as Americans. Express gratitude for the sacrifices made by generations before us and acknowledge the importance of unity, respect, and kindness in our diverse society.
Let's make this Fourth of July one to remember! Celebrating our Independence Day is a wonderful opportunity to come together with loved ones and reflect on the many blessings we enjoy in our country., Whether it's organizing a parade, crafting together, attending local events, or having a fireworks extravaganza, make sure to cherish the moment and create lasting memories. Happy Fourth of July!