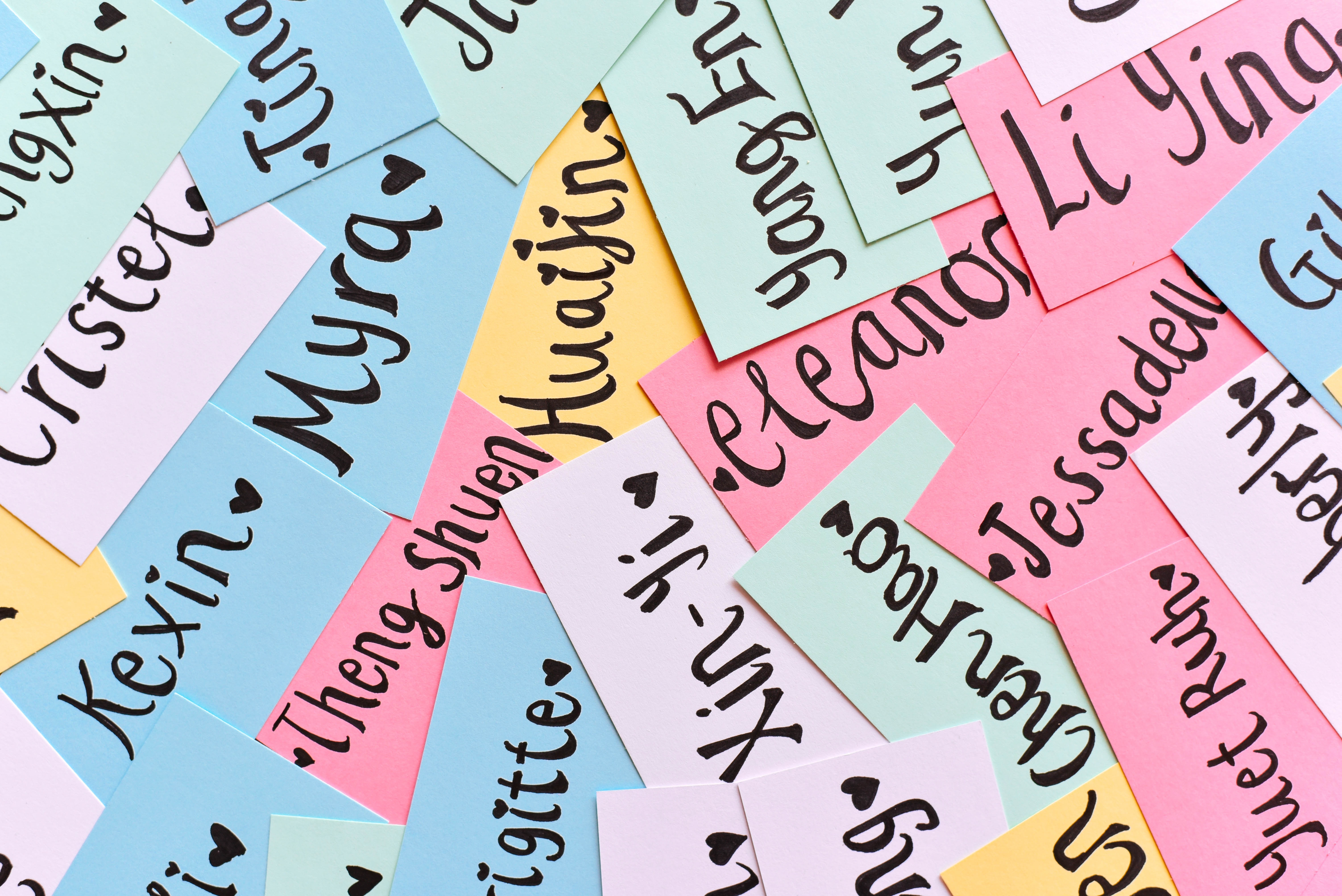 As most of you may know, we are expecting our newest blessing this September! While there are many, many things that may stress you out during pregnancy, for me, one of the big ones is coming up with a name for the baby.
Guys, there are SO many names! As like most little girls, I had my names picked out for "when I had babies" but the weird thing is, now that I am having babies, none of those names seem to fit. There are also a ton of things to consider. When we were picking out my son's name there were so many that I liked but every single one I would come up with, my husband found some way to change into some sort of negative nickname he thought kids might come up with. Not something I ever thought to consider but let's face it, kids can be cruel sometimes. So then began the "we can't agree on anything" stage. One of us would come up with something but the other hated it. When we agreed on a first name, we then had to deal with everything all over again but for a middle name. Then, when you FINALLY come up with a name you both love and think you might go with, you start telling people. Then, you have to hear everyone else's opinions, some of which may or may not be great.
For our kid's names we ended up with music and rocker themed names. We named our son Jagger James, like Mick Jagger, and Hinley Rose like Don Henley. With our daughter, I liked the name but not the spelling, so we compromised but changed the spelling. While both of those names took a lot to get to, nothing has compared to naming our now third baby! Do we stay with the music theme? Do we not? If so, what can we go with that we both like? We have even thought about going in a completely new direction but none of the names we like seem to fit with Jagger and Hinley, so then there's that. For us, I think it's safe to say that naming our third baby has definitely been the most challenging of the three.
So as I am sure you mamas can relate, choosing a name is no easy task. While it can be super stressful sometimes, we all end up coming up with something eventually, so don't worry too much!
What are some of your favorite baby names? We still haven't come up with anything so send me all of your ideas!