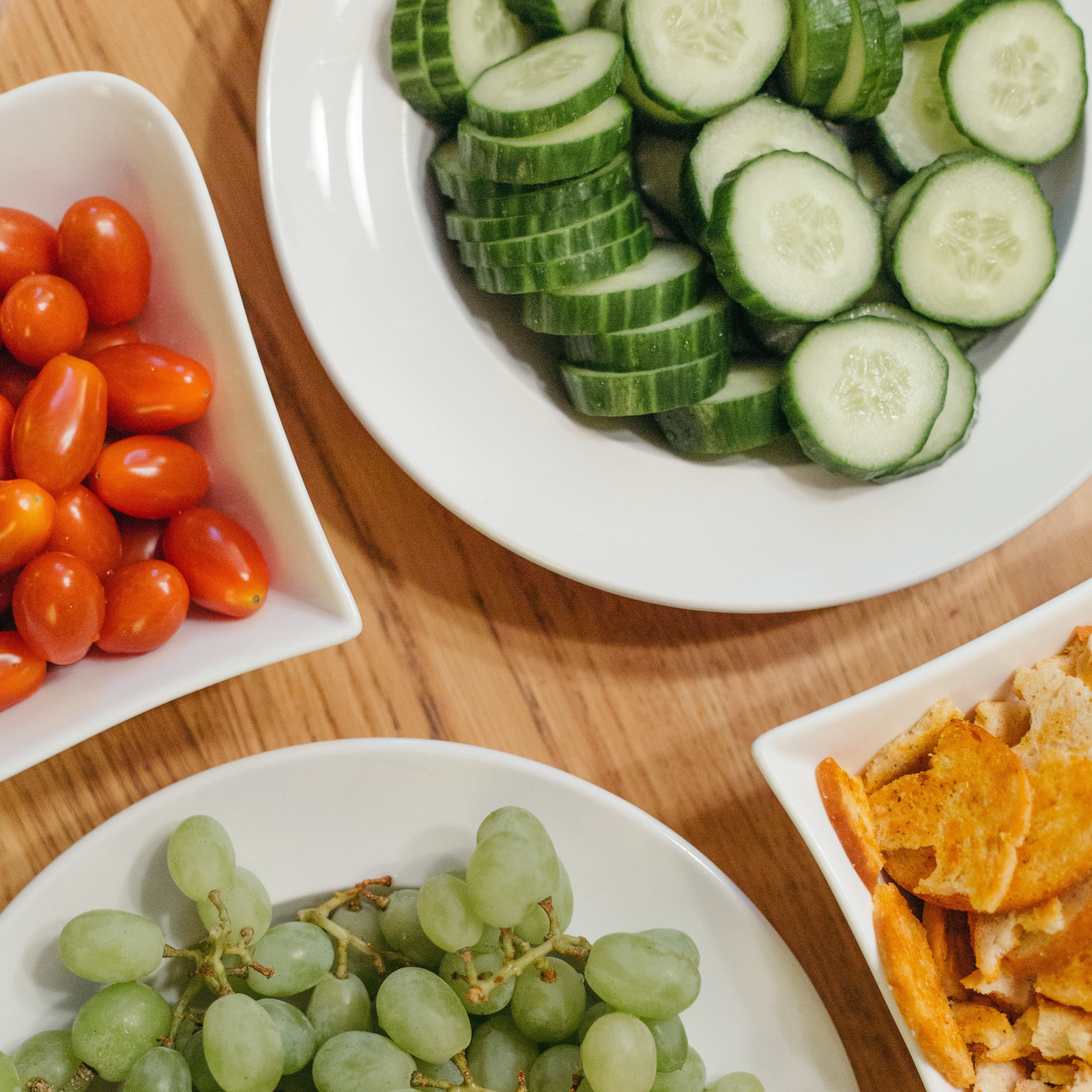 With your kids home all day during the summer, you're probably wondering why they are starving every 30 minutes. You know when they are in school, they can wait much longer to eat.
I've found that some snacks can leave my kids hungry just minutes later because there isn't much nutritious value in "fruit" snacks even if they contain a daily dose of vitamin C. Their little growing bodies are craving nutrients and in turn, start to crave more food. They'll be satisfied and stop asking for so many snacks once they get good, nutritious foods with ingredients their bodies need. So before you go spending a fortune on groceries and a lock to drill into your pantry door, here are a few "kid-friendly" snacks to try:
1. Turkey and avocado roll-up
Turkey is great for a bit of protein and it's filling and nutritious. Avocados are full of healthy fats and one of the tastiest fruits out there (yep – did you know it was a fruit???). Peel and slice the avocado then wrap a piece of turkey around each avocado slice. Enjoy!
2. Popcorn
Our family prefers the organic popcorn kernels' you pop on the stove. Add some yummy melted butter and some salt and you've got yourself the cheapest and yummiest snack ever.
3. Yogurt
My kids love yogurt. And I like it because a little goes a long way. Get a large tub of vanilla yogurt and then mix whatever fruit your kids want that day. The large tub will last much longer and you'll waste less.
4. Raisins
If your kids like these, pump this up! What a great portable option too.
5. Trail mix
We have good luck with either homemade or store-bought. Mix together some peanuts, almonds, cashews, and raisins. Maybe throw in some yummy pumpkin seeds or a few "healthy" chocolate chips. Best. Snack. Ever.
6. Hummus and veggies
I hope by now you have a Costco membership so you can grab a large jar of hummus and a bag of carrots and let your kids go to town! Plus, hummus could be disguised as bean dip!
7. Cucumber Sandwiches
My recipe calls for avocado, tomato, turkey, and cheese, but feel free to substitute with your kiddo's favorite lean meats, veggies, or even hummus. Use the cucumber slices as the "bread" and put everything between your two pieces. This is super yummy plus my kids like to make it themselves.
8. Hard-boiled eggs
9. Nuts
Almonds, peanuts, and cashews seem to most popular among my kiddos.
10. Cheese sticks
11. Homemade Popsicles
They don't have to be packed with sugar to taste yummy. These things are made from pure and good watermelon, blueberries, strawberries, kiwi, peaches, and cherries. Check out my favorite recipe here: http://www.nourishingmeals.com/2012/07/watermelon-whole-fruit-popsicles.html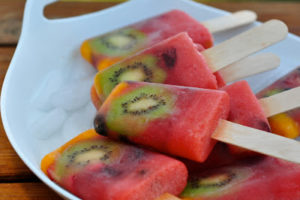 Here is a website with recipes to a few more to get your brain going on healthy snack ideas. It's no nice to feel empowered to make amazing choices for your kids that won't break the bank but will also keep them well!
https://www.snacknation.com/blog/healthy-snacks-for-kids/
Which one of these is your favorite one or which one will you try first? Do you have a family favorite you can share with us?