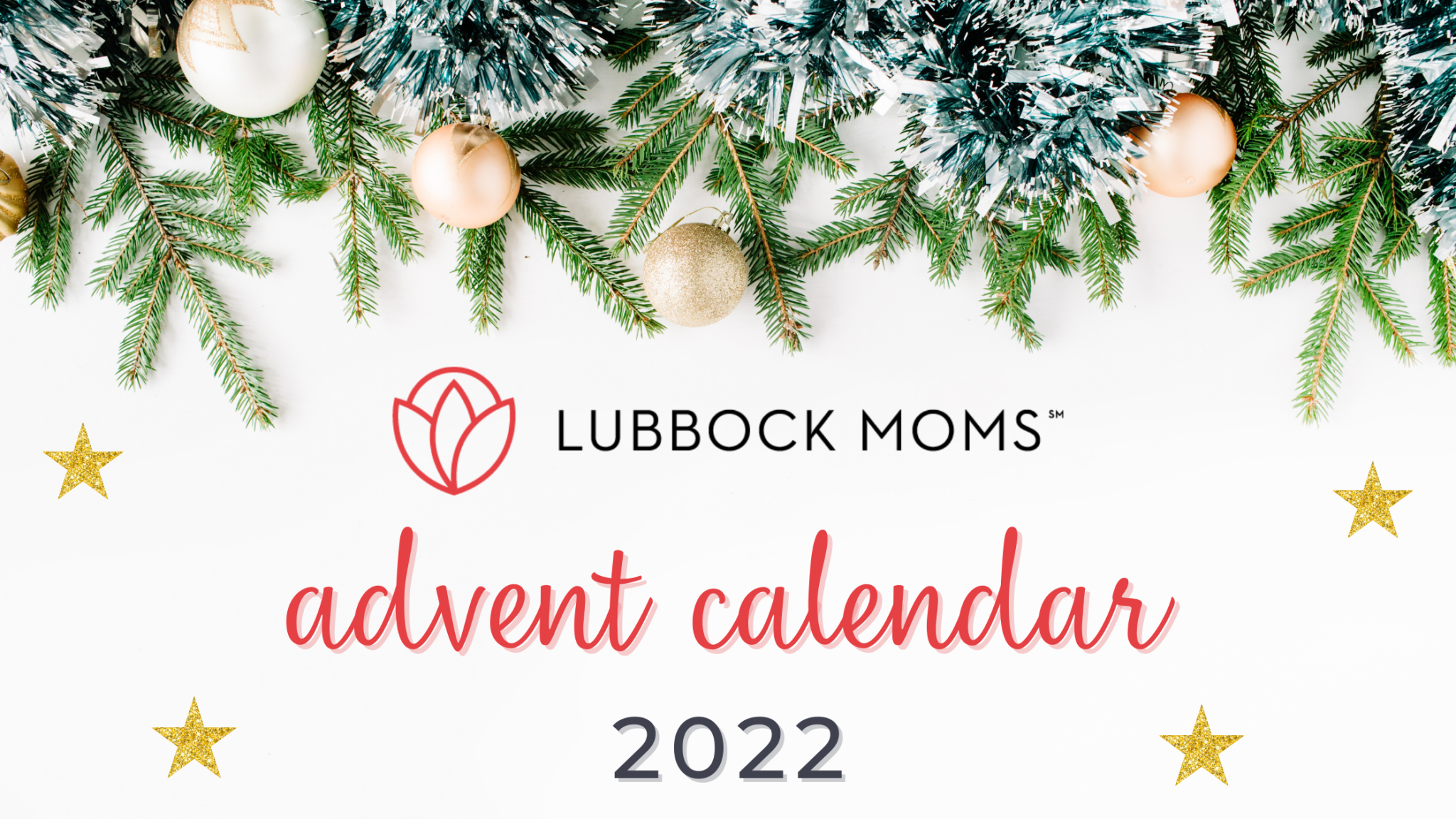 Lubbock Moms is proud to present our 4th annual Holiday Advent Calendar! This list has been specifically curated for our Lubbock Moms followers and their families.
We always loved (and still love!) opening each little door on our chocolate advent calendar, counting down the days to Christmas. We hope you'll get the same little thrill as you open each window to browse through our favorite holiday traditions and pastimes, one for every day in December. And even if Christmas is not your thing, we hope you'll find ways to give back to the community and enjoy the magic of this holiday season in your unique way.
As always, our incredible partners at South Plains Mall bring you a life-size, in-person version of this calendar, plus special treats and goodies for our followers. Check back throughout the month for exclusive discount codes and offers from South Plains Mall, or visit them in person between Aeropostale and H&M to browse through these fun local traditions.
Whether you celebrate Christmas, Kwanzaa, Hannukah, or just a well-deserved break with your loved ones, Lubbock Moms hopes you have a happy one filled with love, peace, and joy.