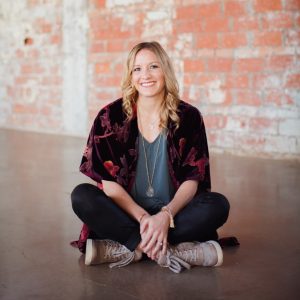 It's funny how you find yourself where you are; how you take one step in front of another and life just takes you along. The simple choices, the big choices, who you thought you were, and who you really are get tangled up with circumstance and happenstance and it all just comes together. You have found where you belong. Carved a place for yourself out of the ordinary, transforming a piece of a place into extraordinary. Into the place that's yours. The place that you call home. Where all the magic happens.

I grew up in a small town on a farm. I loved every bit of it and I was proud to claim it as a part of who I was. I learned how to drive and ran hundreds of miles on those dirt roads. But when I was looking for adventure, I always found myself heading towards the big city of Lubbock. It was an hour and a half drive, but worth every mile.
I was actually born in Lubbock. My biological mother was young and chose to give me up for adoption through Smithlawn and I lived with a foster family for the first few bits of my life. My husband was born in Lubbock, too. He lived here until he was 10 and went to school at Lubbock Christian before he and his family moved across the country for his dad's work.

When it was time to go to college, I bypassed Lubbock because it wasn't far enough away for me to spread my free-spirited wings, and landed at Abilene Christian University. I met my husband there, whose family was living in Nebraska at the time, and fell in love. I wanted an outside wedding on the farm. My mother convinced me otherwise, reminding me of the winds you get in wide, open spaces. So, after searching for many options in many different towns, I once again found myself in Lubbock. The County Line, surrounded by trees and bridges and peacocks was the perfect place to marry the man of my dreams. We said, "I do," and drove away in a vintage car as we talked about all the adventures we wanted to go on, the places we wanted to live, and the things we wanted to do.
We settled in a nearly 500 square foot apartment in a random town my husband found a job in and started our lives together. Then, when the opportunity came to move to California for his job, it stopped us in our tracks. Could we really picture ourselves there? Is that where we wanted to raise our family? Was that the lifestyle we really wanted? What we knew for sure was that we were unhappy where we were, but we didn't think California was the answer. We decided on a different direction. Back to Lubbock. We both put in our two weeks notice, packed up everything we owned, and drove to the place that had always felt like home. We had no place to live, no job to work, and no idea what the plan was.

But that's the thing about Lubbock. It's about people. The people make the wind and dirt and cotton allergies all worth it. Make it something you can't find anywhere else. A friend of a family member offered us a place to stay in one of their duplexes the day we arrived. We both found jobs in the first month. Those jobs led us to where we are today, and the whole way, it's been about the people. The friendships we formed have lasted over ten years, and they have been there for us through everything. And our babysitter, who we found through our gym, happens to be the granddaughter of the family that fostered me in their home when I was a baby. The home that was on the very street my husband lived on until he was 10. We were neighbors, at the very beginning of my life, in the town that was always meant to be my home. A town of people that seem unlike anywhere else. A piece of my saving grace, since the very beginning. Long before I even knew it. Magic.
I don't believe I chose Lubbock. I believe Lubbock chose me. I do wish it had better scenery and more outdoor activities, but you can't beat the sunsets and the feel of running on a dirt road. Seriously, this place holds the very best and worst moments of my life. It will always have a piece of my heart and soul.