When Olivia finally received that first dose of the COVID-19 vaccine, I started to breathe.
Not a sigh of relief, not a great big rushing exhale, but an actual first breath. I didn't even know I'd been holding it (despite all the apparent signs) for the last two years. As the mom of a high-risk child with disabilities (she held both of those designations way before we ever knew what a worldwide pandemic is like), I regularly worry about every little thing. It's my job.
But good gracious, a pandemic that I couldn't possibly protect her from unless I shut her away and never let her see the light of day? No thanks for my precious little about-town social butterfly. She has a 7-year-old life to live, and she and her brother are not interested in the worries of the world… yet.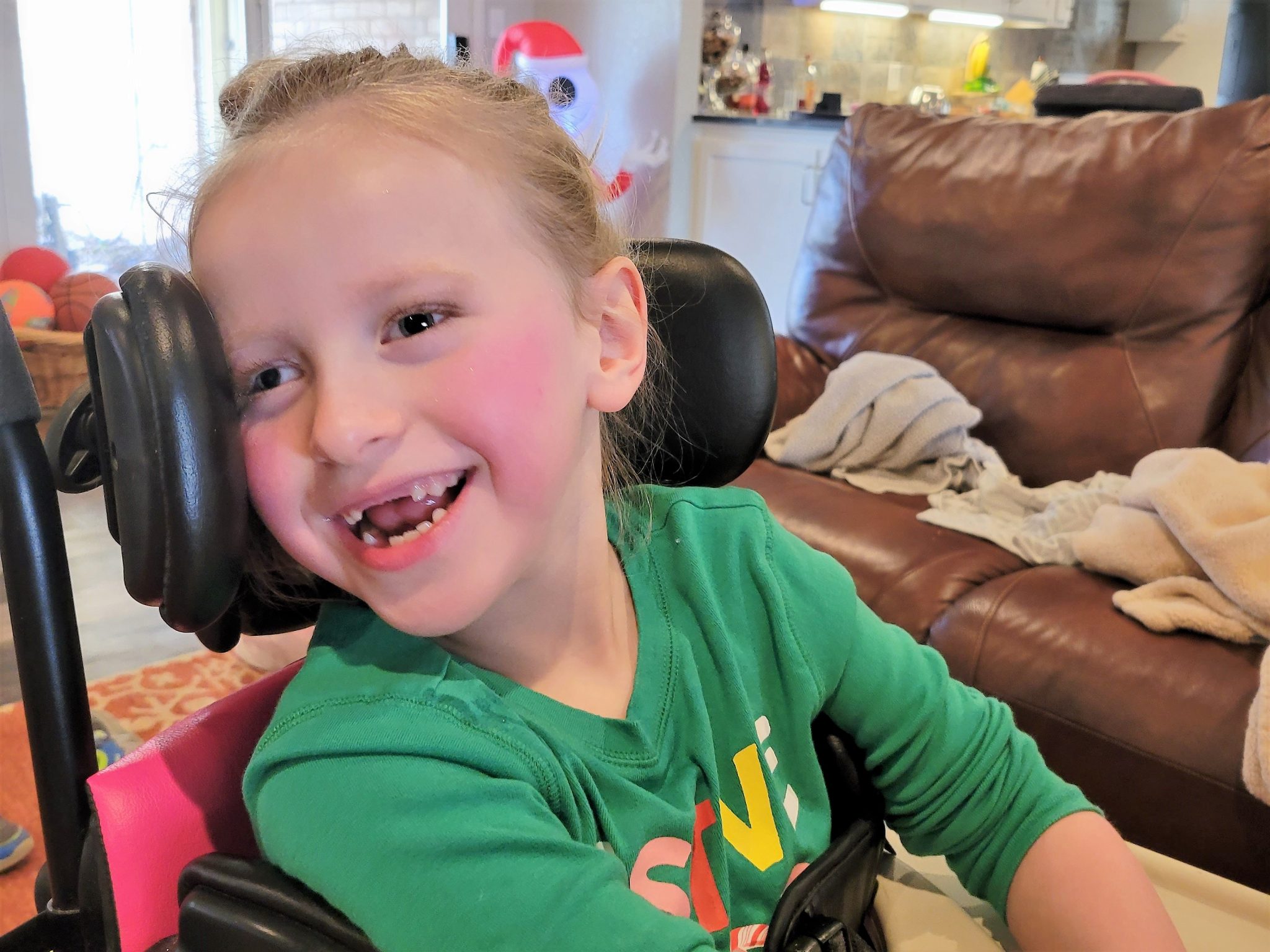 So, we did our best.
We were cautious but reasonable for our family – we like to stay home together, so that wasn't much of a stretch. Take-out and grocery delivery are fantastic, and painting toenails is our favorite pastime now. We wore our masks when we knew we needed to, we avoided places we knew would be crowded, but we also enjoyed our lives.
And then, we spent lots of hours with our trusted team of doctors (all one billion of them!) to determine what we should do about getting our family, including Olivia, vaccinated. We made the right choice for our family, and all got our shots. We patiently await the day that Jake, our 4-year-old, can get his vaccine too. Trust me, I'm tired of talking about how we can't go to the trampoline park because "the pandemic is still in the air," according to his interpretation of the situation.
I'll spare you the rest of the details about our experience… like how I haven't put on a genuine pair of pants in two years (I love to work from home, y'all!), or how these kids were down to a bath a week at one point. Or how the stress almost broke me. You all know those tunes. So instead, I want to highlight the information we used to help ease our family's pandemic burdens.
As always, for your health-related decisions, consult your doctor and trust your team (that includes YOU!) to make the best decision.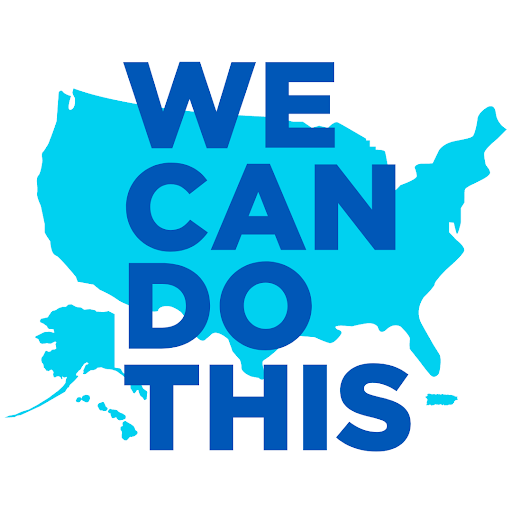 The U.S. Department of Health and Human Services (HHS) COVID-19 public education campaign 'We Can Do This' is a national initiative to increase public confidence in and uptake of COVID vaccines while reinforcing basic prevention measures such as mask-wearing and social distancing. We are grateful to HHS for trusting Lubbock Moms as messengers of consistent, fact-based public health messaging and partners in sharing information about protecting themselves and their communities.
In December 2020, FDA authorized a COVID vaccine for children ages 16-17. In May 2021, FDA authorized it for children ages 12-15, followed by an authorization for children ages 5-11 in November 2021.
Is my child at risk from COVID? Bottom line: Yes, they can be.
COVID is a more significant threat to your child than any potential risk from the vaccine's side effects.
There is no way to know how COVID will affect your child. Clinical trials showed vaccines help prevent severe illness and death from COVID.
Since August, 1 in 5 new COVID cases has been in kids. Vaccines can bring that number down.
What can I do about it? Bottom line: Vaccines are effective.
Children 5 and older can get a safe, effective vaccine. They can receive the same protection from COVID that hundreds of millions of American adults have already gotten.
COVID vaccines are safe and are given to those under 12 in smaller doses tailored for younger children. Adolescents 12 and older receive the exact dosage of the COVID vaccine as adults.
Vaccines can help protect your child from getting COVID and keep your child from getting seriously sick even if they do get it. Vaccines can help mitigate risk.
Children had the same temporary side effects from COVID vaccines in clinical trials as adults, such as pain at the injection site, tiredness, or headache.
Where do I go from here?
Talk to a doctor if you have questions about the vaccine.
Find vaccines near you at vaccines.gov.
Text your ZIP code to 438829 (GETVAX)
Call 1-800-232-0233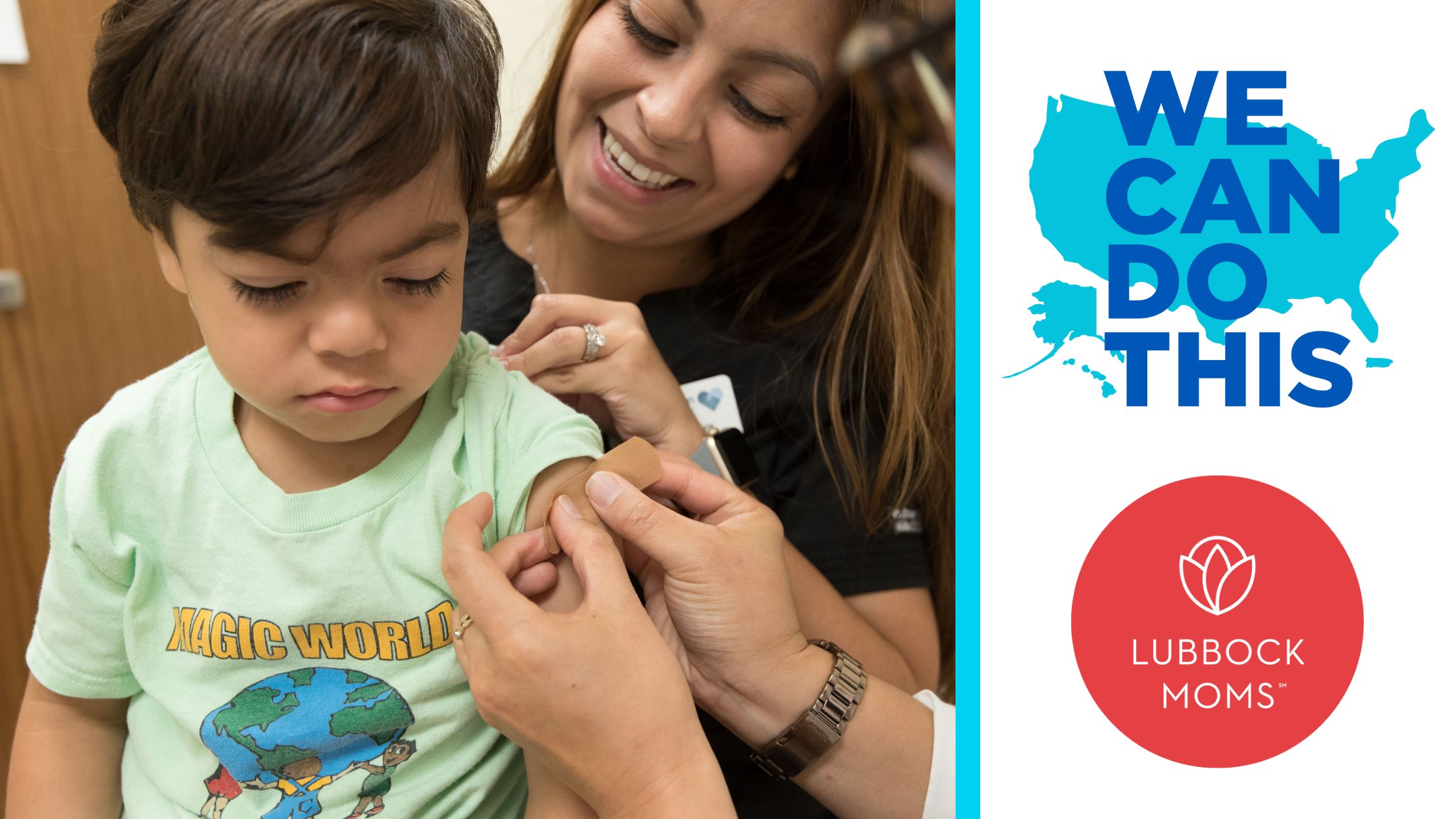 Lubbock Moms always aims to provide timely, relevant, and accurate information. The facts above are taken from the official sources linked here and can be accessed by all parents. Parents of children with high-risk factors or underlying conditions should always consult with their team of specialists before making decisions.