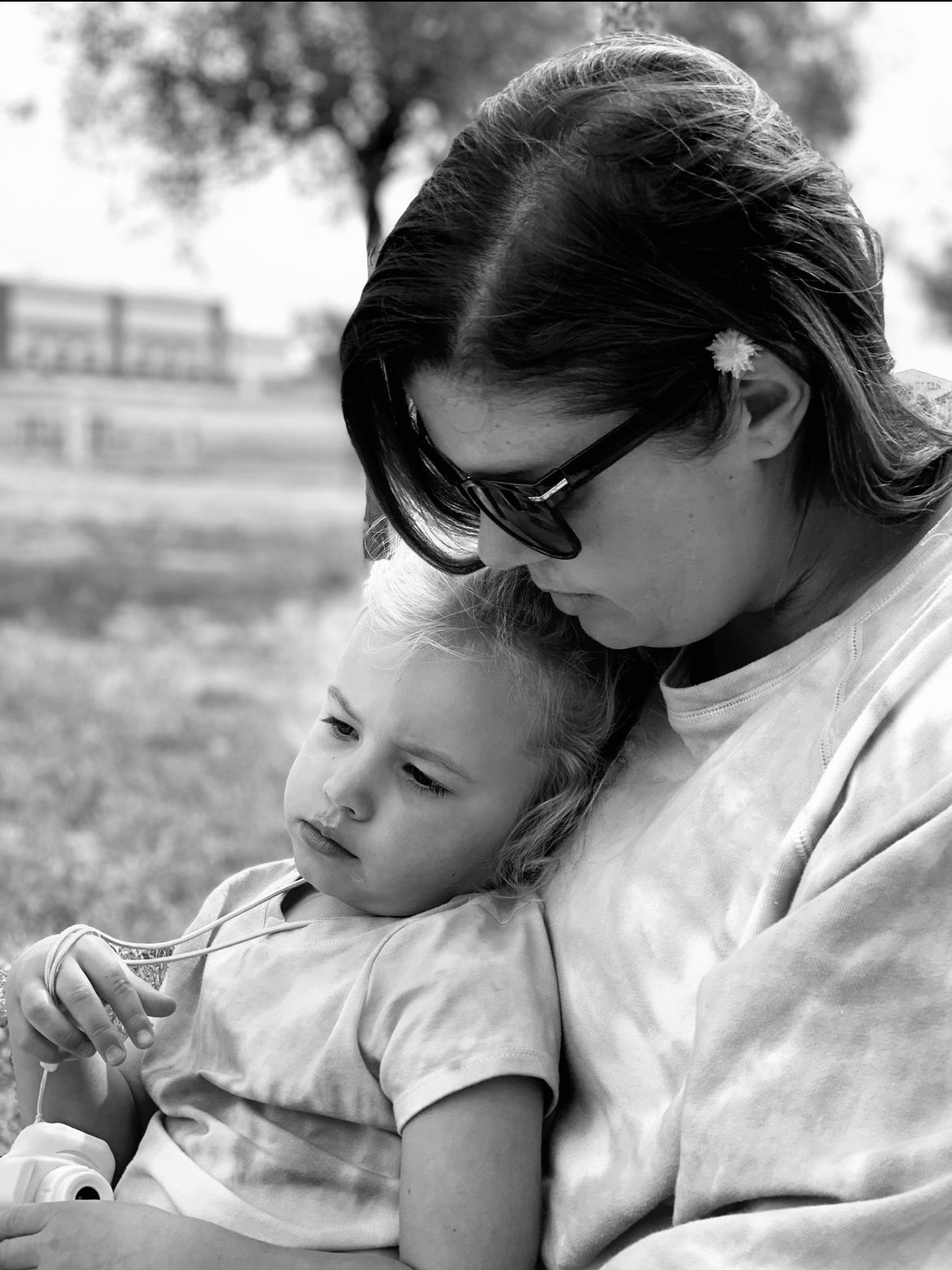 My kids continue to give me gentle reminders as I do my best to help them understand this crazy world. Our five-year-old has never liked movies… it turns out there's always a bad guy or a conflict, and she's not interested in any of those things. She's our kid that's had night terrors or wakes up from a nightmare from time to time, and it's usually a nightmare about something she's seen. Her little brain can't make sense of hard or dark things.
For years, we've allowed her to opt-out of a movie, say no to a tv show she feels may be scary for her, or leave a situation she doesn't like. We did a throwback family movie night this weekend and watched Harry and the Hendersons. It was fun to watch them enjoy something we loved so many years ago… until the little one didn't love it at all. We promised a happy ending, and she did see it through, despite hiding her little face in my shoulder a few times.
When the movie was over, she started sobbing. She looked at me with tears forming behind her glasses and said, "Mama, I'm accidentally crying. I don't know why but I'm so glad he's safe and back with his family. Why am I crying?"
It was her first beautiful experience with "happy tears," and I got to explain to her that God gave us tears for happy and sad things. I told her we can't push those away, but we need to be thankful for them because it means our heart is working.
My grandma's tender heart was always quick to shed happy tears, and my little one's reminder this weekend woke me up. I think these last two years have numbed me a bit if I'm honest. I've made myself stop crying any tears because I've needed to be stable and tough and just power through this pandemic parenting gig. It's how we've survived without constantly falling apart after so many changes and disappointments. Why has our culture equated successful survival with numbness and toughness?
We miss so much when we stop feeling.
The wise late Henri Nouwen says, "We tend to stay away from mourning and dancing. Too afraid to cry, too shy to dance… we become narrow-minded complainers, avoiding pain and true human joy… Let us mourn, and let us dance."
What a gracious reminder, wrapped up in those tiny, accidental 5-year-old tears to keep our hearts working.