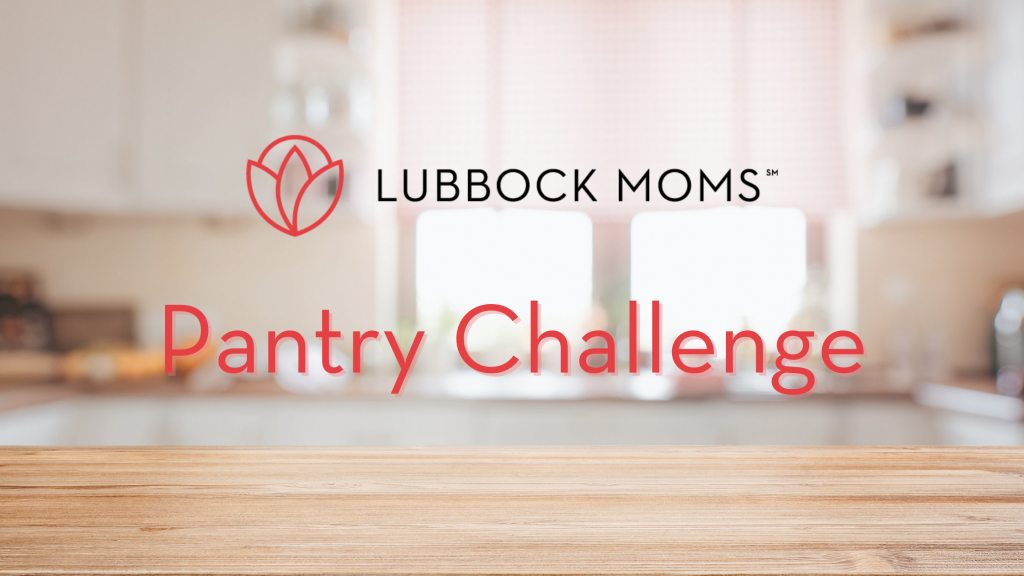 What is a pantry challenge?
Well, it can be whatever you make it, but the primary goal is to reduce your spending on food. Many people start a pantry challenge at the beginning of the year. So often, the focus of November and December is "spend, spend, spend!" It can be nice to shift the focus to "save" in January. However, you can start a pantry challenge at any point in the year and run it for as long as you'd like! Whether it's a week, a month, or more, saving is always a good thing.
We also have a handy printable for you at the end of this post.
Set your goals.
First, you'll want to set your goals. Maybe you want to eat out less, or perhaps you'd like to cut your grocery budget by $200 this month. Choose whatever makes the most sense for you and your family. Then, write it down! Put it in a place where you will see it. That can be on your phone's lock screen, a post-it note on your laptop, or a whiteboard in the kitchen.
Clean and organize.
The next step is to clean and organize. Go through your refrigerator, freezer, and pantry. If anything is expired or ruined, toss it. If you find something in your pantry that you know your family won't eat, either gift it to a friend or donate it to a food pantry.
As you are cleaning, you'll want to make an inventory of what you have on hand. This may take a little bit of time, but it will be worth it as you plan your meals and make your grocery lists!
Meal planning.
After you've cleaned and organized, you will need to plan your meals. I am a visual person, and I like to write my plan down on paper. If you are new to meal planning or need some fresh ideas, it can be helpful to brainstorm a list of your family's favorite foods. I also like to make a list of new things we'd like to try! You can also check out this great post on meal planning. Another app that I like to use for organizing online recipes is Whisk.
As you plan your meals, reference the inventory lists you made earlier. Shop in your kitchen before you head to the grocery store. If you have a lot of chicken in the freezer, use that first. Maybe you have a well-stocked pantry with lots of pasta and dried beans – put those to good use! Or perhaps you bought a lot of canned soups on sale; work those into your meal plan.
Are you in?
Would you like to join in and do your own pantry challenge? We've created a printable to help. Inside, you'll find a page to write down your goals, inventory lists, meal plans, and even a page to keep track of your favorite recipes.
Lubbock Moms Pantry Challenge Printable
Let us know how your pantry challenge goes! And be sure to join us each Sunday evening on Facebook or Instagram for our What's Cooking, Lubbock meal feature.