Confession: I'm kind of a Hot Mess Mom. If you've been paying attention, maybe this isn't a surprise to you. Since I'm usually running in 3 directions, I have learned to hand off some household responsibilities and thus is the story of how I haven't packed my kids lunches since they were 3 and 5. This is me not feeling sorry about it at all. LET ME TEACH YOU MY WAYS.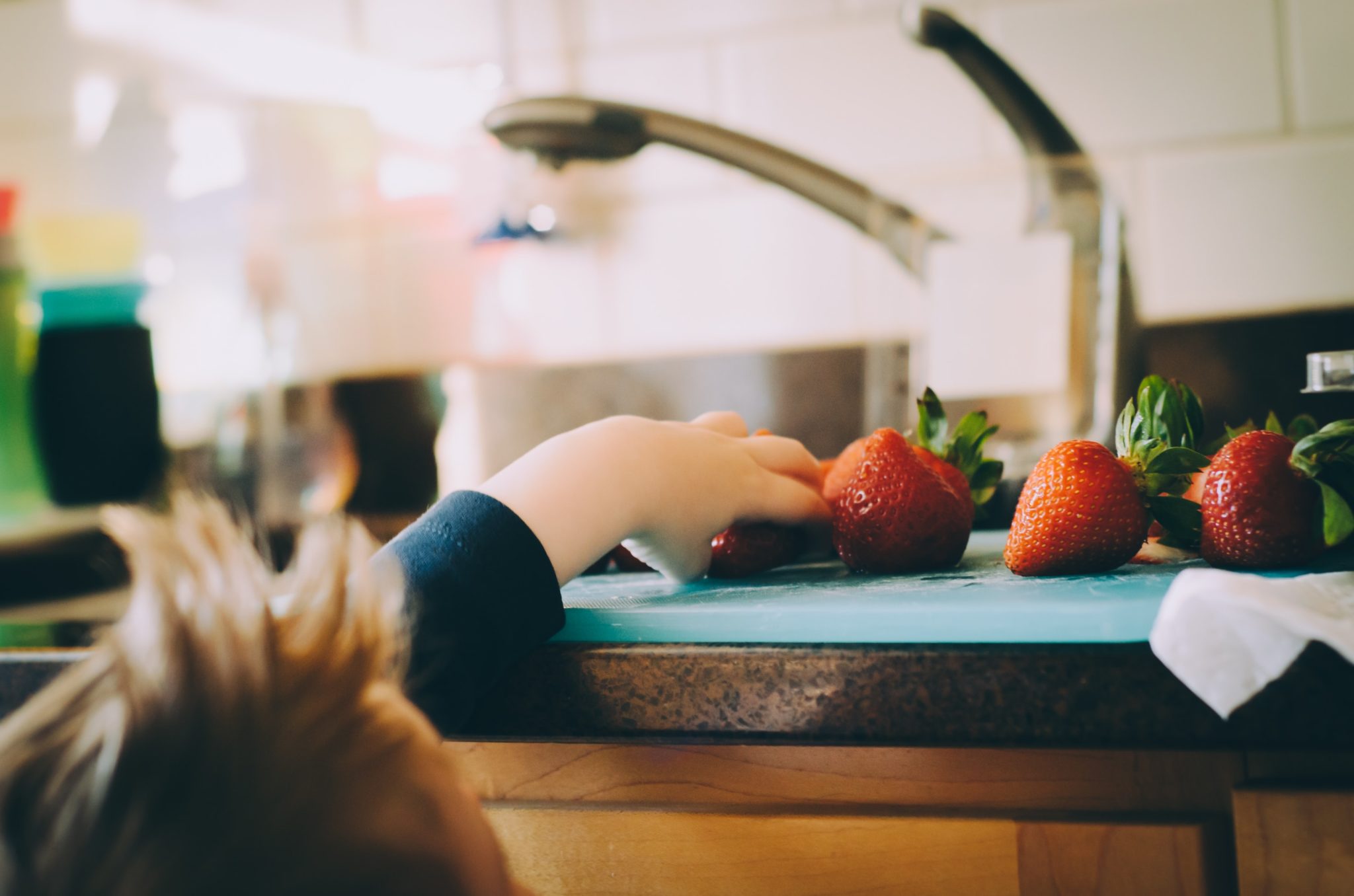 When my kids started Preschool/Kinder, they needed to bring a sack lunch every day. The thought of me having my act together enough to pack their twee lunches for them every day was enough to make me want to sell myself to the circus. I also believe that soon my children will have to be functional adults, and, as part of a family, they have to contribute to the running of the household. Thus, my Fool-Proof Method For Me Not Having To Pack Lunches was created.
Based on the recommendations of several Pinterest boards, we came up with a basic lunch formula:
One sandwich
One fruit
One veggie
Two "snacks" (my kids' school has a morning snack time; one snack is eaten then, and the other is eaten at lunch)
One dairy
Once we had the basic formula, we packaged these foods up in easy to grab, portion-controlled containers – you can use disposable zipper bags, plastic containers, or even find reusable bags or waxed cloth wrap pretty inexpensively. I cleared out a shelf on my fridge with bins labeled for dairy, fruit, and vegetables, and a space in my pantry for "snacky" items. For sandwiches, we started with those pre-made frozen PBJs that shall not be named (don't you judge me), but you could pre-make a stack of nut/seed-butter & jelly sandwiches on the weekend and have them ready to go. As your kids get older, they can start diving into meat & cheese sandwiches, roll-ups, or wraps. From there, it's just a matter of teaching them to pick 1 or 2 things from each bin every night (or, let's be real, in the morning as we are shouting and running and looking for shoes). Bam, lunches are out of your hands. You're welcome.
Since we've been doing this for FIVE YEARS we've come up with some suggestions of kid-friendly favorites:
Fruit: Bananas, apples (whole or cut up), clementine oranges, bunches of grapes (wash & snip into small groups, then place in a baggie. If you leave them on the stem they don't get mushy, and my kids love having their own personal grape bunch), seasonal berries, pears. (Full disclosure: unless your kids are teeny tiny, they are fully capable of eating a piece of whole fruit, they do not need you to cut it up. Also, fruits are basically shelf-stable before they are cut up, so you can keep them right on the counter if needed, and they won't get gross in a lunchbox. Take the time you would have spent cutting up fruit and go live your best life.)
Veggies: Don't let your kids tell you they don't like vegetables. There are so many to try, they're sure to find something they like! If they want to dip in ranch/hummus/peanut butter, that's okay too. Here are some of our favorites: grape tomatoes (I know tomatoes are a fruit, let me live), cut up celery, sliced cucumbers, or baby carrots or cut up "big" carrots. Think outside the box too and try bell pepper strips, mushrooms, snap peas (!)(I know! But my kids love them!), fresh green beans, or zucchini spears. And if you're feeling overachiever-y maybe a small container of roasted veggies like sweet potatoes or broccoli (a great way to use up dinner leftovers). If you give kids vegetables and limit the number of non-veggies you send, guess what, they'll probably eat them.
Snacks: Girl, you probably have a pantry full of things that you could put here. Pretzels, popcorn, granola bars, fish crackers, baggies of cold cereal, cereal bars, trail mix, or snack mix. We don't do chips, but you do you, Boo! The sky is the limit.
Dairy: Yogurt tubes, string cheese, or other snacky cheeses, drinkable yogurt, even hard-boiled eggs. This is a great way to get some extra protein in your kids. My kids' school provides milk for the lunch-bringers, but if yours doesn't, maybe you can send a thermos of milk or shelf-stable milk carton too.
Extras: Occasionally, it's fun to pack a holiday-themed treat or even let them sneak 1 piece of Halloween/Easter candy as a sweet treat after lunch. The trick here is to make it a special thing and not something they count on (or fill up on instead of eating their more healthy options.)
This is just a framework for what works for our family, so if you see something missing, feel free to add on! The benefits of this system are many: My kids get at least a fruit and a veggie at lunch every single day, they learn the skill of putting together a balanced meal, and it encourages them to try new things. Each week at the store, we talk about what kind of fruits/veggies/snacks they would like, and my kids enjoy choosing exciting things to try or picking tried-and-true favorites. The number of combinations is endless, so if something is out of season or your kids get tired of it, just sub in something else.
The key is that THEY are empowered to choose their items, and they are also responsible for making sure the lunch gets packed (and in the school bag and in the car, and sometimes those are the 2 hardest parts!)
Again, we've been doing this for five years, and my kids have yet to get tired of it. They know lunches are their responsibility, and they definitely don't want to go hungry, so they take it seriously! Occasionally one of them will have a hard time getting their act together so the other one will pitch in and pack their lunch, it's so easy it doesn't take more than a couple of minutes.
Liberate yourself from the lunches, mama! Tell me – do your kids pack their lunch, and if so, what are their tried-and-true favorites? If not, I hope you'll give it a try and report back!