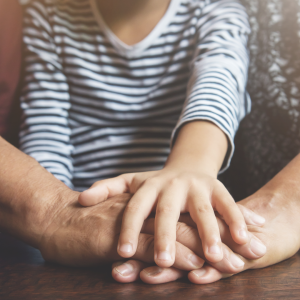 Thanks, COVID.
Because of COVID, I have had to face two obstacles that I thought I already had a pretty good handle on:
Electronics and the time spent on them

The purchase of a cell phone
I work. These days, away from home. My child spends some time, I mean I can't even, she spends ALL the time playing video games and watching videos. (Yes, at the same time. Wanna play Fortnite? I am going to play AND watch videos of other people playing).
I work. These days, away from home. We have gone through a landline phone which was left outside. The dog ate it. A tablet whose charger got bent out of shape and would not charge, a computer (bought with the child's own money) which lost its mouse, threw the little receiver away and then BAM found the mouse, and now it will not stay turned on probably because it was used to watch YouTube videos while painting. Ol' Mom has had to drive home from work at least twice to make sure that everything is okay because I could not get ahold of my little precious.
Next option: the dreaded cell phone. I was a damn stickler about when these paint-stained, macaroni touching, and sticky sour patched up little hands would be able to wrap fingers around the all-mighty cell phone. It was not now. I still had a few years.
Yesterday, they wrapped. Now, here I am, brainstorming contracts. It may have chapped my hide when I said I was going to draw up a contract for her to sign, and she said, "I'm okay with that." Ugh. What?
Below is the conclusion created.
THE WILLIAMS FAMILY SCREEN TIME CONTRACT
School Nights and Weeknights:
Our family screen time shut off is 8:30 p.m. No ifs, ands, or "But I didn't get any screen time today." Reading will start sharply at 8:31 p.m., and you may stay up as long as you want if you are reading.
Our family limits screen time on weekends to 3 hours per day. Choose your hours wisely.
Our family does not use devices when we are:
-Eating Meals Together
-Family Gatherings
-Friends Visiting
-Playdates
-Sleepovers
-Taking a drive
-Trying to have a conversation
Our family does not charge or store devices on our bed or near anything liquid.
THE WILLIAMS FAMILY CELL PHONE CONTRACT
Kid Expectations:
I acknowledge that having a cell phone is a privilege and will not be taken for granted.

I will always answer calls from Ol' Mom. If I miss a call, I will call her back immediately.

I will protect my privacy and not give my cell phone number to anyone unless Ol' Mom has said it was okay.

I will not use my cell phone after 8:30 p.m. unless I am not with Ol' Mom, and then I can keep it close, but in a secure place in case I need to call her.

I will not be disruptive in my cell phone use and end a call or stop texting when asked.

I will not download anything, no matter how tempting the game looks, without permission.
Mom Expectations:
I will respect your privacy when you are talking or texting on your phone.

If I am concerned, I have the right to read text messages or review call logs without telling you about it. I will also do this even if there is no concern, not as any punishment, but to make sure you are safe and kind.
Our family recognizes that screen time and having a cell phone is a privilege, NOT a right. If violations of the contract become numerous or it seems that the agreement is disrespected, ALL privileges are revoked. Devices will be taken away, and you know Ol' Mom, she may or may not give them back.
Most importantly, have fun. Make good choices. Respect yourself and Remember, I love you!
Signed on this the _____day of July 2020.
____________________________________
Emery Williams
___________________________________
Ol' Mom
What do y'all think? Do you think I will stick to it? I am fully aware that we are where we are partly because I became relaxed in the rules around here, but my gosh, I need to watch cooking shows while I eat!