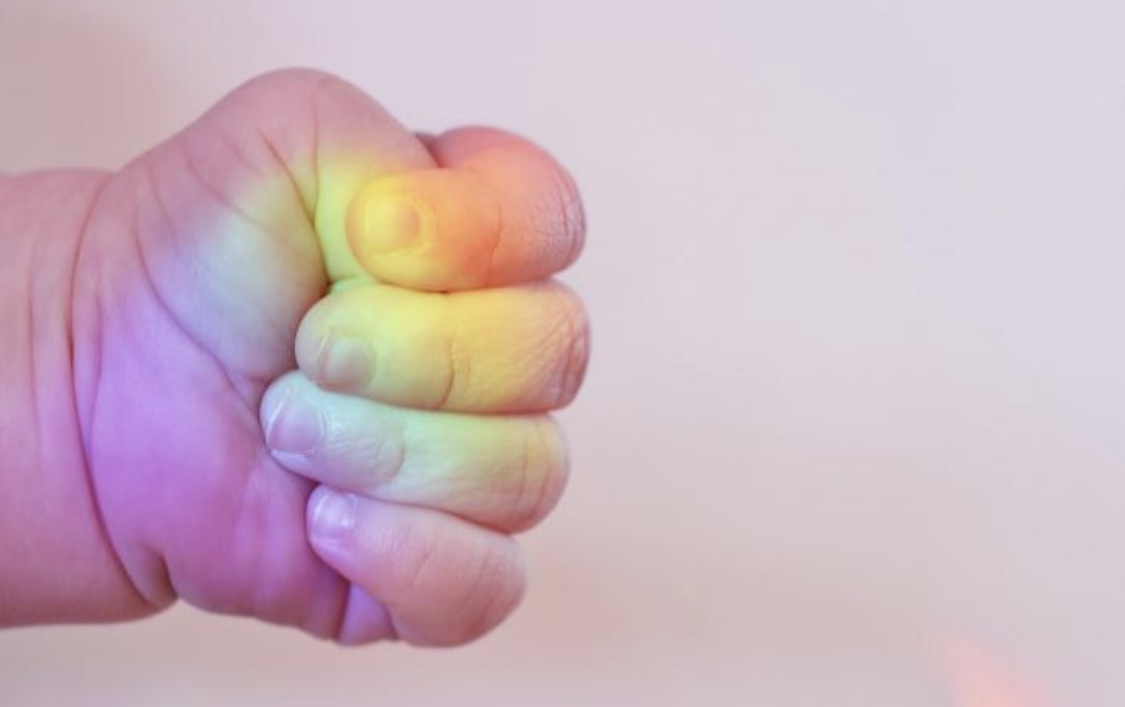 A rainbow baby is a baby born after loss. In a sense, the new life represents the rainbow after the storm and after the devastation of loss. Whether it be a miscarriage, still birth, or infant death. And, it feels as if my social news feed has been flooded with this. The rainbow babies that mothers are receiving where they can finally have hope and joy and healing. But, what about the mothers that can't have a rainbow baby? What about those who have tried for years and years and all the expensive attempts have heartbreakingly failed or don't have the money for adoption, or worse yet, the adoptee mother doesn't pick you. What about the mothers who don't know if they could put their heart through it one more time, so they reluctantly call it quits? Or those that are at a point in life where having another baby just isn't the answer?
I wonder what is God going to do for us? For the ones whose arms are still empty. For the ones whose rainbow babies don't come. Who don't get to buy the rainbow clothes or post the rainbow announcement or have the picture of hope displayed for all to see. To have something symbolizing the child or babies that have been lost, alongside happy and joyous new life. Rainbow cascading, colorful and happy life. Whose pictures remain just of what is and will always be missing.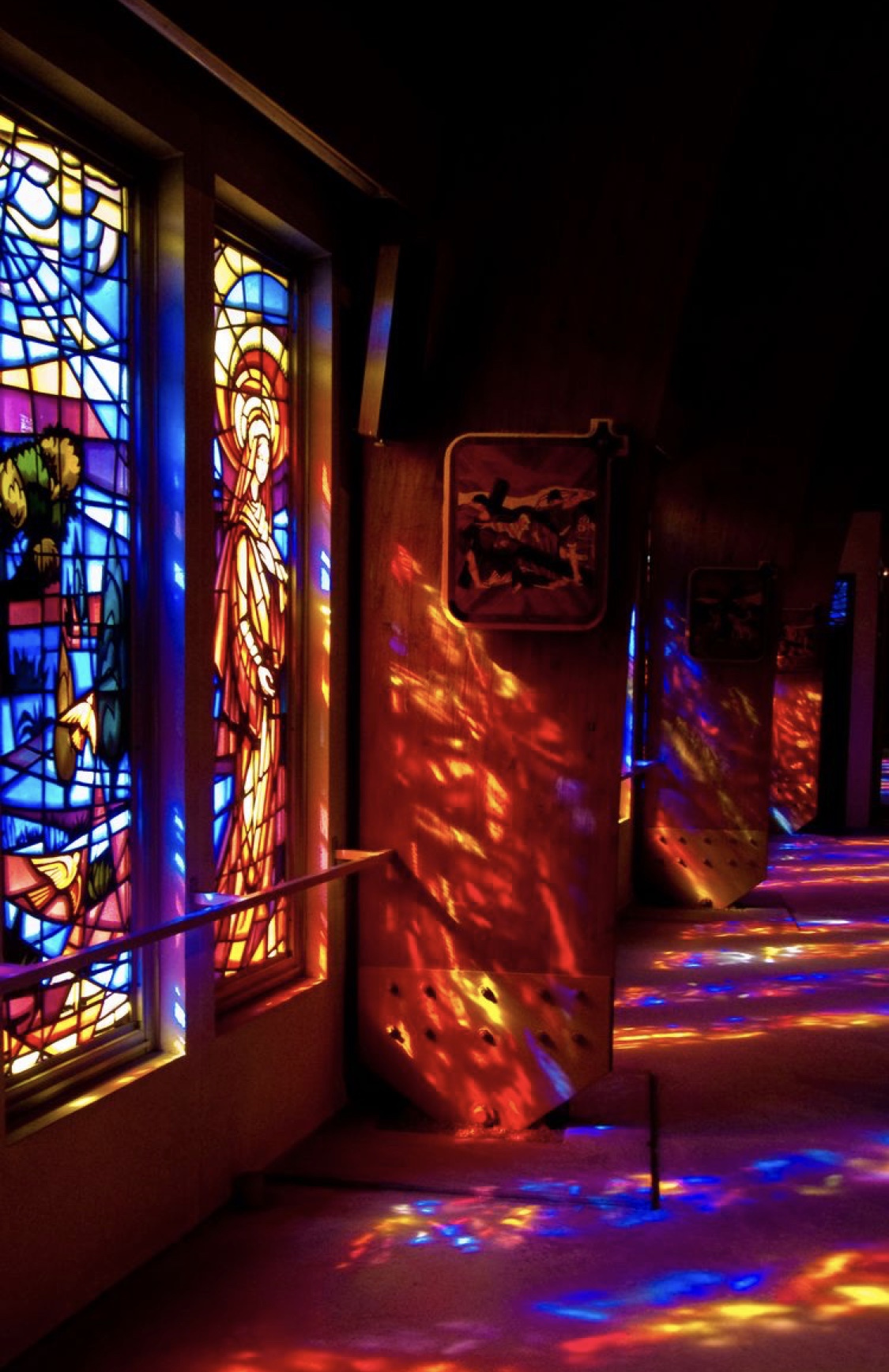 And, my conclusion is there are all different types of rainbows. Society has a way of making it feel like the only way to get through this grief of losing a child is with another child. But, that's not necessarily the case. I am happy for the mothers that get that opportunity. I celebrate and rejoice with them on this gift of the new life they have received. But, I know, they still grieve the child they have lost. Nothing can replace or rebuild that missing part of the family. Even if you have twenty children and all the girls. Your momma heart will always know you should have had twenty-one. Plus one more girl. One more set of arms wrapped around you. I say all of this as a momma who knows she's not going to get a rainbow baby, to other mommas who feel they might not either. Yes, it does pull a bit at the broken pieces of my heart when I see one of these precious announcements or versions in real life, but it also doesn't have to mean that I won't get my rainbow of hope and joy and healing. It just means, maybe we will get different colors of our rainbow at different times. Maybe little pieces of hope will find us, just at the right moments, radiating through all the darkness. Maybe God will show us a different way for hope and joy and healing.
I remember after we lost Sayge, I didn't know what the answer was. If we should start trying again. Look at fostering to adopt again. Look into private adoption. It all sounded like the possibility of more heartache on top of the heartache we were already suffering. So, out of desperation, I did the only thing I could do. I surrendered. I quit trying to take into my own hands what I thought would heal me and give us joy again, and placed our tomorrow, our rainbow, our opportunity for healing and joy in the hands of the one who has searched my heart and knows me better than I know myself.
I'm not saying this was an easy decision. I'm not saying there hasn't been times where I have longed for another baby. Where I haven't wondered if a rainbow baby could bring healing to our other girls. But, my trust in God was greater. I know He has plans to prosper us. I know He has good waiting for us. I know all his rainbows are beautiful, whatever form they come in.
I also know there have been times where God has given me the opportunity to love on other mommas' babies. To pour my love into precious little eyes looking back at me, kissing full bellies that cause adorable grins, and holding and rocking and singing to sleep the tiniest little bundles of joy. But, only when I was ready. When it didn't hurt more than it healed.
God has also given me the opportunity to love on children that would be close to her age, now. To be able to watch my girls play and interact and love on precious little girls with so much personality. To be able to help feed them and pick them up and carry them around in a perfectly awkward way that little kids do with each other. Healing pieces of their broken hearts, as well.
God has also given me the opportunity to love on older children. Children that I have had the privilege of watching grow into teenagers. To be able to provide time and nurture. And laugh in a way I thought had been lost. To be a place of refuge, when needed which is one of my heart's deepest desires. And ALL have been so healing for my heart.
This year, for the anniversary of the day our daughter opened her eyes in Heaven, we packed up and went on a little adventure to one of our places of refuge. We found our way into a little antique shop full of forgotten treasures – so many beautiful, unique things. And, there was a box of old keys that caught my attention. I'm sure the keys once held importance, were kept close and in safe places, or even hidden places that led the way to something new. Mail keys, car keys, safe deposit keys, apartment keys. But all got lost along the way and journeyed their way into this little box set in front of me that I was happily digging my way through. Pulling out different ones, guessing at what their story might be or might still become. I came across one with "rainbow" inscribed on the back. A key that was once important, then lost. Was found again with a brand new meaning. Delivering hope. I held it close as I looked around at the girls giggling through the store. Laughing with delight at their own treasures they were discovering. My husband tinkering around on something old and full of history. Renewal displayed right in front of me. Of how far we had come in three years. How we had found laughter and adventure once again. Things I thought we had lost forever. Different than before. Definitely not perfect. But, still good. Still full of color and hope. And life.
The thing about rainbows is that they don't just come from the sky. Rainbows come from all different kinds of places. If you're looking, you can see them in the walls of a room, on the streets of a city, through puddle splashes, lake boat rides, cemetery sprinklers, and floating bubbles. You find them in the mist of the ocean and while making wishes at water fountains, and even in the reflections of the shattered pieces.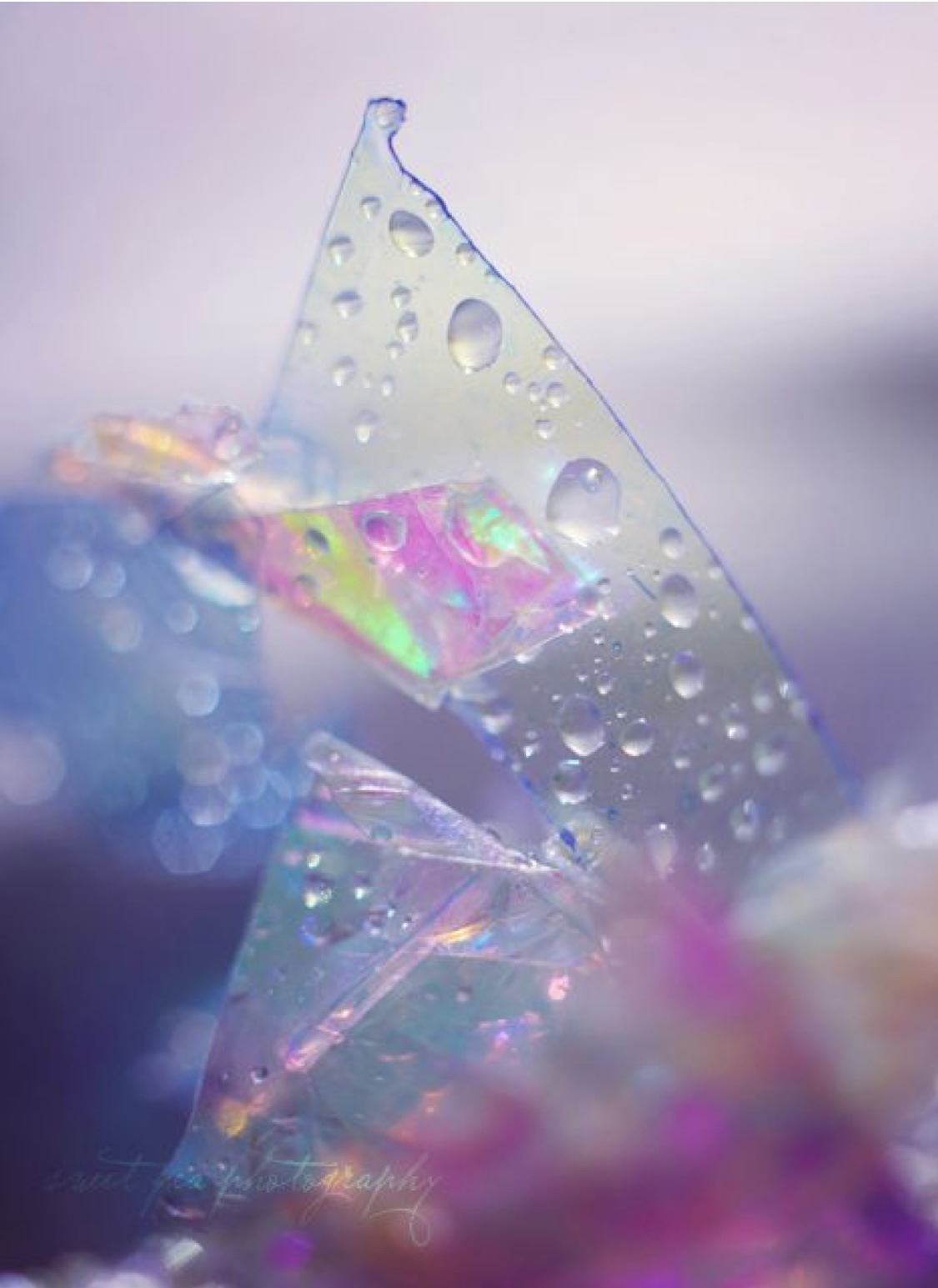 We just have to be willing to see what wonderful is still waiting for us. What the rest of the story might be. What God has prepared for us. We have to trust that He knows our hearts and deepest desires and yearnings. Because He is the One who created them. We have to trust that there can still be more to life than just loss and grief and that joy can still dance around the sorrow of what will always be missing. We have to have the courage to laugh again. And courage to carry what is missing along with all that we have been given. We have to have the courage to find the rainbows.
So, if you are sitting broken-hearted and wondering if your rainbow will ever come. Take heart. Your story is not over yet. There are still days to be written. Sometimes, your rainbow isn't in what life gives you, but what you make out of life. And, sometimes, you become your own rainbow. Your own beacon of hope and joy and healing. And sometimes, you find it in a key. That was once lost, never thought to be used again. Just like the laughter you never thought you would hear again. The key that was needed for a new purpose. Becoming something more. Becoming a rainbow that now sits on a string and rests near a broken heart held together by hope.