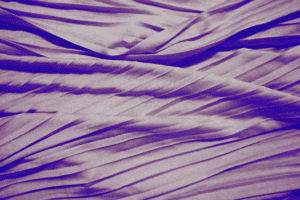 We all remember where we were that day, September 11, 2001.
My husband had just dropped Daniel off at Pre-K while Zane and I were at home. Two weeks before, I had a hysterectomy, so I was spending time at home with my 11-month-old. My brother Craig lived in Kittery, Maine, at the time and called me. He never calls that early, so I was a bit concerned. He told me to turn on the news. From there, the story goes.
It was 20 years this year for that horrific event. My child, Zane, would be 20, almost 21. He was so small when it happened and so young when he began to learn about 9/11. Zane was even lucky enough to visit the 9/11 Memorial in New York City during his 8th-grade History trip two years before leaving us. His class wrote a future letter to themselves to be opened as seniors. He didn't get to open his. I did. In his letter, among 8th grade being an awful year for him emotionally, his New York trip was the best part of his year. He wanted to go back. I would have gladly taken him back. We even talked about him applying to schools in New York. There is no doubt he would have been accepted; he was beyond smart enough.
September 15 was the day we walked for my sunshine.
My friends and family walked on TEAM #FlyHighZane in the Out of the Darkness Suicide Awareness Walk. This took place in Lubbock on the Texas Tech campus, beginning at the Frazier Alumni building. Upon arriving and after registering, you choose the color of the beads you wear, as many as that fit. For example, white is for child loss to suicide. As I arrived, I met my friend Erica and her family at the door. She already knew what to do. I was shaking, nervous, overwhelmed, and out of sorts, so she took over for the third year in a row. I have yet to get my beads because I can't. The pile of white beads breaks my heart.
The team finally arrived, and it was time for the beginning festivities to start. The speakers announced we had the highest all-time amount of walkers register and the most amount of money donated to the American Foundation for Suicide Prevention in Lubbock's walk history. This was a proud moment for the group of at least 1000—so many there to support suicide awareness and mental health.
I highly recommend going on a walk like this for anyone who hasn't.
Join a team, any team, or form a team. The love you feel as you are walking is unreal. Our sea of purple, Zane's favorite color, was beautiful. Walk with us!