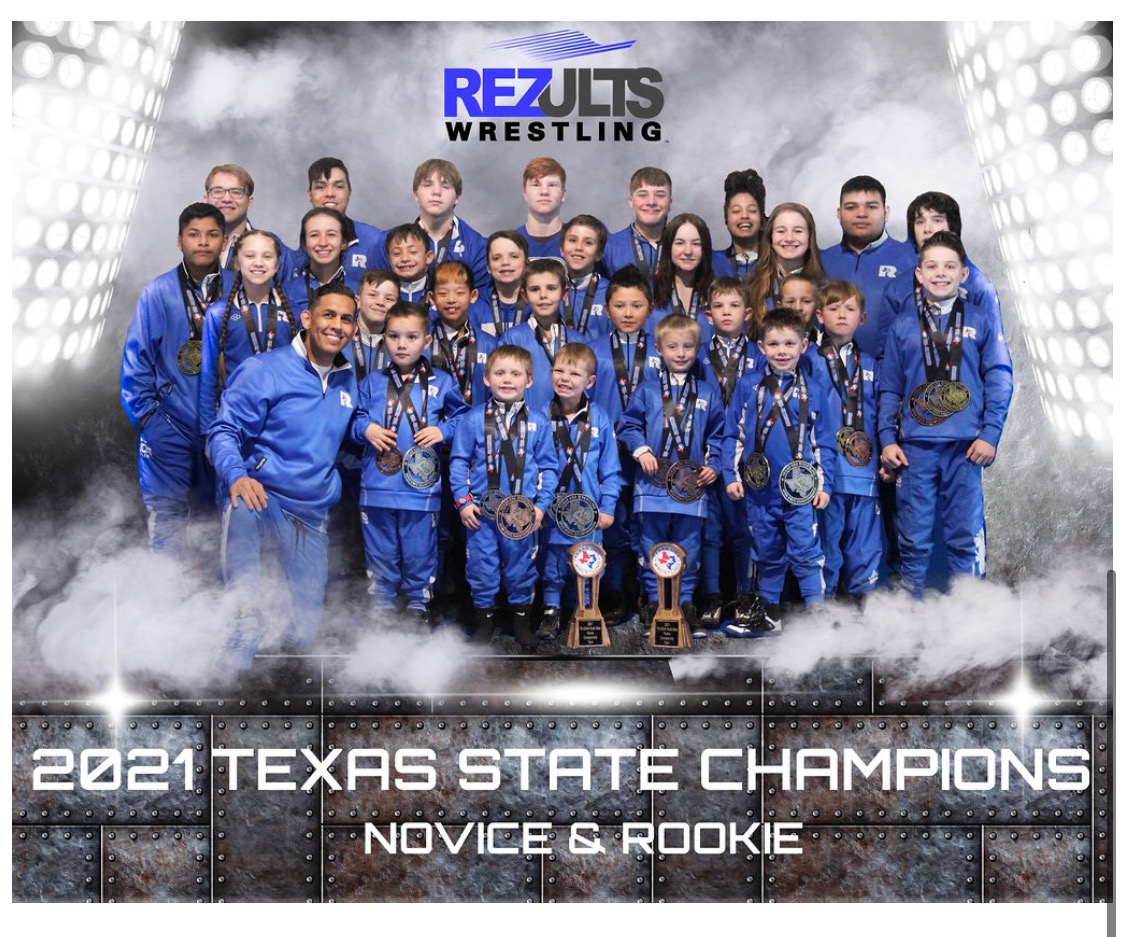 Wrestling, the oldest sport.
On teamusa.org, Matt Krumrie writes regarding youth wrestling, "Wrestling teaches values that last a lifetime, go far beyond winning or losing, and set the foundation for a rewarding career in athletics, and success in life." Matt outlines some of the lifelong lessons and values learned during youth wrestling: accountability, resilience, the importance of hard work, teamwork/camaraderie, good listening skills, discipline, how to overcome failure, effort, and self-discipline.
Here in Lubbock, Texas, wrestling isn't quite as popular as football, baseball, track, and soccer. Still, there are areas of the country where wrestling is so popular businesses shut down during important matches so that everyone can watch. With the 2021 Olympic wrestling trials held in Fort Worth this weekend, it's the perfect time to highlight a group of youth wrestlers here in Lubbock.
ReZults Wrestling Club is relatively new to Lubbock. In its 3rd year of youth wrestling, the club was started with just three high school wrestlers four years ago by head coach Sam Estrada. Estrada, 2X New Mexico Freestyle State Champion
2X New Mexico Greco State Champion started the club with three high schoolers, two of whom were his own children (They have since graduated.), and has grown it from there. Youth wrestling was added during the club's second year. ReZults has experienced immense success over the 2020-2021 season despite the local region being the only region in Texas to stay closed for tournaments the entire year due to Covid. Much of the club's success is attributed to Estrada's consistency—he holds class on a regular schedule every week, even during the "off-season." He is so dedicated that during the "great quarantine of 2020," practice was held via Zoom, never canceled. The coach's dedication has inspired the same dedication in the athletes. They have traveled to other cities and states to compete throughout the season. ReZults wrestlers have earned numerous gold medals, including five first-place medals at the United States Junior Open Championship, held annually in Oklahoma City and brings top competitors from all over the Midwestern United States. ReZults Wrestling took 30 Lubbock wrestlers to the Texas State Wrestling Tournament in Round Rock to cap off the season. Accolades for individual team members include 17 gold medals, 18 silver medals, and 8 bronze medals. Also, the team won the Rookie and Novice divisions, outscoring 78 other teams from all over the state of Texas. ReZults wrestlers had the most pins throughout the tournament, with 79 matches being won by pin! The second-place team trailed far behind ReZults with 55 pins for the weekend.
Historically, a lot of talent has come out of Lubbock, Texas. Wrestling is growing in Lubbock, and the ReZults youth wrestlers are on a trajectory to add to the growing list of legendary individuals who hail from the Hub City. Perhaps we will see a Lubbockite at the 2032 or 2036 Olympics!