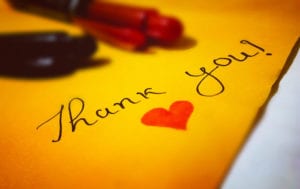 Like many moms in America, I've been watching the Gabriel Fernandez Netflix doc. I'll admit, I stayed away from it for a while because my hormones aren't in the right place for what I know to be a very emotional show.
During my morning bible study, I had a thought.
As a former public school educator, I have a very, very strong belief that ALL kids can (and will) learn. I was a teacher who pulled kids to the finish line reluctantly. As I watched this documentary, I had to ask myself and compare, "how would my campus have handled this situation?"
I can say with all honesty; I do not believe there has been one principal that I've worked with that would have had the same response as Gabriel's principal.
With all of the many cries for help this child verbally and non verbally conveyed, I want you mommas to rest assured that our principals here in Texas would respond.
I know that I've worked with teachers and principals who have gone to homes and knocked on doors to check in our kids, and not just for grade book reasons.
I've had peers do whatever it took, labored many days and hours to find a home for high school kids in need.
I've watched coaches at a large school get to campus early to let his football player in need use the locker room shower every morning before kids arrived because this student's electricity and water had been turned off more times than being on.
I've seen a principal treat a student as her own when parental protection was unable to be made aware of a situation.
Dear Administrators,
Thank you for what you do. Thank you for doing what's best for all students as a whole, and thank you for individualizing when the time comes about. You are the parent and the police officer. What you do matters, and I am incredibly grateful for all that you do.
In summary, I am no expert on our "system," but I do know that our principals in West Texas and the DFW area take their jobs seriously, and they seriously love our children.