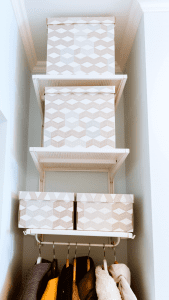 This weekend, in hopes of giving my eight-year-old more room and a bathroom that is not seen by the once in a blue moon guest that may come over, we switched rooms. The amount of sweat that occurred was comparable to my last basketball workout in 1995. I am proud that I said we would get it done over the weekend, and we did. It is the amount of trash we had that is disappointing.
When we moved to Abernathy, we downsized on purpose. The more room, the more stuff. The more stuff, the more I gotta clean. As Johnny Cash and June Carter sang, "It ain't me, Babe." I am not the cleaner. It drives me nuts that I am not. I did not inherit the neat freak syndrome, my Dad and Sister share. Oh no, I would instead let the mess jab every nerve in my body, and then I pitch a fit. A fit does not always mean that I did any cleaning either.
Smaller spaces make it easier to clean if you keep up with it. If you do not, the trash you carry out to the dumpster is your weight and then some. I must pack it in the back of my car and drive it around to the alley. When we left for school and work, I passed the five bags that still need to go out there.
I have watched Hoarders, so I am pretty sure I am not there yet. I do throw things away. I have no emotional attachments to things. I get the I don't want to, and it has carried down to my kid. When I get frustrated because she will not pick up after herself, I call my Mom. As the words come out of my mouth, she says, "Uh-huh." And then we laugh.
The garage is my next project but probably not for a few weekends.
What projects do you have going on around your house?