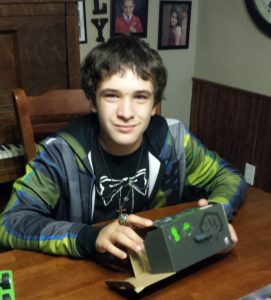 Facebook is flooded with funny memes about the coronavirus right now, and I'm enjoying 95% of them. During this worrisome time, a little humor helps. Some make me giggle, and others make me flat out snort laughing! I do get annoyed with the pokes at our President, though. He IS our President, and it seems like every one of them has had some disaster to deal with. I think he's doing his best, but of course, there is judgment. Do people forget that not everything on the internet is true?
Now, parents are the teachers for distant learning. The virus hasn't given up, so the schools were closed. My job was deemed nonessential, so the salon was closed as well. I am home with the kids, and believe it or not, homeschooling is going well. KaiDyn (6th grade) usually finished her work by Wednesday mornings. She would have finished earlier, but she worked on extra credit projects often. Riot's was more confusing, but all-in-all it hasn't been bad. We had one break down on the first day, but it was all smooth after that.
The other 5% of memes, I don't care for. These are the ones about kids being home because of this stupid virus. Here's my dilemma, what I wouldn't give to have my son back with me. Oh, to have my 16-year-old, now would be 19, being lazy, eating all the chips I just bought that I didn't even get to touch. To have him ask if his friends could come over – meaning all 12 of them – while I cook chicken spaghetti. Unfortunately, I would have to tell him no because of the social distancing. To have to wash his dirty, stinky socks. To have him ask if he could go get a Coke from Sonic. To ask if he could buy something on his phone for $5 for his game, and of course, I always said sure. To have him sneak up and play '7 Years' on the piano and me turn around and throw something at him! By the way, I finally decided to bring the piano home. It took me two years and eight months to fight with my emotions. So far, it's been fine, and I love seeing it ❤️.
I imagine if things had been different and Zane was still here, we would still be Mom and Dad to KaiDyn and Riot. That destiny wouldn't have changed. Zane predicted it before he left us, I just haven't told very many people. Homeschool here we come. Zane would have been a BLESSING. I am so worried about KaiDyn's math!!! Zane would have zoomed her through it. Granted, he would be doing online courses through Tech or whatever college he was at, but I know he would have helped. He told me he wanted to stay close to home.
With his anxiety, this coronavirus situation would have sent him into overdrive. As a family, we would have helped him through it. I worry about anyone with depression or anxiety during quarantine, especially if they are alone, second-guessing themselves.
Every time I see one of the memes, yeah I might giggle a little, please don't get me wrong. But all I can think about is the missing link. If this had happened when he was still 16, homeschooling would have been easy for him. Zane was an introvert. He loved his friends, though, so that part would have been difficult.
I KNOW no one is being insensitive. I'm not taking it that way. Everyone needs a little humor in this mayhem we are experiencing. Unfortunately, as Zane's mom, there are so many little reminders or things that spark a memory. Even a silly meme. I pray we wake up from this nightmare sooner rather than later.
Please, if you are in any way having suicidal thoughts, call someone or the AFSP hotline.
1-800-273-8255 or
Text TALK to 741741
zanesmomforever.blog