I don't know what it's like to be sitting in your shoes. Holding your baby all this time. Grieving for me, with me, among all the devastation, all the while, still holding the precious gift God has given you. I know that weight must be heavy. I see how you have been so cautious about the situation. I know how you have cried with me in the middle of the night, us both grieving the loss of my baby. I know you have extended grace to my other children as they have loved on your baby as their own. I know you have shown up to any and everything that has to do with honoring or celebrating my baby. I know you have let me hold yours, as I close my eyes and pretend mine is here, if only for a moment. And, I know you know how much it hurts me when people come up and ask how old your baby is. When strangers tell you, how busy you must be, with me standing by your side.
And, I just want you to know, it's okay. I want you to know, it's not your fault. It's not your fault that my baby died and yours is still in your arms. And it's nothing you should feel guilty about. EVER. I am glad that we had the moments we had together and I am glad you have your baby. And you're right. It does hurt. It cuts me right down to the core. And I appreciate your tenderness about the situation. But, it's not your fault.
Your baby is the best part of a bad situation. If we can't watch my baby grow up, I'm so glad we still get to watch yours. With that being said, it's also still okay to get overwhelmed. To need a break. To want to be able to just sit and enjoy your child without the heaviness of me missing mine. Whether you like it or not, because you're my friend, you carry some of my grief for me. And, if I know anything, I know how exhausting that can be. You're a good mommy and a great friend. I am forever grateful for all that you have done and supported me.
But, I know you have a lot going on, too. I know you're still trying to figure everything out with your new addition over there. How to parent one more child. How to not go insane on the hard days. How to be okay with needing some fresh air, even though you are so thankful you are not me. That you still have all your children in your arms. And, I get that. I really do. And I'm sorry I haven't been able to be there for you the way you have been there for me. I'm sorry I'm really not a very good friend at all right now. Just know, with all my heart, I want to be. And, I'm trying as best I can.
I just ask that you extend grace on those days when my ache feels raw again. On the days I don't feel like getting out of bed or being social or eating at a restaurant. In the moments where seeing your arms so full hurts so much. Know that it's not you. It's me. And sometimes I will just need some space. Just like you will need some space. That doesn't mean we aren't friends. It means we are the best of friends. We know our friendship is stronger than bad days, stronger than grief. Sometimes, all I need is just a simple text. To know you are thinking about me, to recognize anniversaries are hard, that Monday's are hard and that the nights are the very hardest. Sometimes, I will just need you and not your baby. For me and you to just go drive around with the music blaring and eat all the ice cream. And other days I will just need to sit and hold your baby and give you both all my love.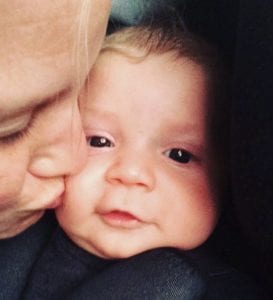 I just want you to know, it's not your job to fix this. Don't try to carry this for me. It's too heavy a burden to bear. Don't try to solve all of my problems. It just can't be done. Sit with me in the dark. Bring me food, if you must. Buy me the books you think will help and the things that will remind me of my sweet pea. But, don't be upset if I haven't read them yet. If I've only read the first page a dozen times, and never gotten any further. It's hard for my mind to soak things in. But, I will always appreciate the gesture. Let me know you were thinking about my baby. Let me know of the memories you carry and the thoughts that cross your mind. You're not going to make me cry more. I'm already crying. You're going to make me felt remembered. Make me feel like my baby was important. Go on a walk with me. Tell me I'm stronger than I think. Encourage me through the holidays and anniversaries. Just let me know you're there. But, don't try to fix this. I ache for my sweet baby and I will never get over that. It will become a part of everything that I am. But, I know I can continue to move forward and will find the sunshine again. To find a new way of living with this grief. But, it won't go away and I will bring my baby up, from time to time. I will want to talk about what once was or who they might have become. It will always be an honor to be my baby's mother. Listen, just listen.
I know you're probably waiting for this dark cloud to pass. Waiting to see some ounce of the friend I once was. The friend you enjoyed being around and made you laugh. The one you could always count on. You're hoping that who I once was is still in there buried under all the heartache and grief that has made me a shell of a person. But, I'm telling you right now, I will never be that person again. That's what a shattering moment does. It breaks every part of you. You know, because you have seen me at my worst and picked me up from being collapsed on the ground. Helped me learn how to breathe again. That person I once was died with my baby. Maybe you can help me, find pieces of who I used to be along the way. Remind me of the good times we once had. I know you miss who I used to be. Believe me, I miss her, too. But, maybe we can become new friends. Maybe you will strive to become familiar with the new person I am becoming.
As hard as it may be, I know God knew what He was doing when He let our babies grow together and come into this world just nearly hand in hand. He knew what we needed in order to be able to live this life greater and bigger for Him. He knew what would get us through this heartbreak. And, a part of that is your sweet baby. You would think us having babies together would make me missing mine harder. And, some days it is a lot to take in. Some days, it's more than I can handle. But, I can also say with all my heart, it has also been a blessing. Not the easiest blessing. But, a blessing, still.
Hear me when I say this, your baby has been a blessing to me. Although your baby does serve as a reminder that mine is not here, and I can look at you, and see every single bit of everything I am missing out on, I also get to be a part of those moments with you. I get to hold your baby at every single stage, for as long as my heart can muster, and feel the love between me and my own sweet baby. Your baby also holds my baby's memory for us. Not that I would ever forget. But knowing you won't ever forget either, is a treasure. My biggest fear and heartache is when people stop saying my baby's name. And, I know you never will.
As the friend sitting in these shoes over here, I am so thankful. Thankful we got to share pregnancies and cravings together. Thankful we got to take preggo belly pics together. And thankful we got to see them together, take pictures of them together, change their diapers together, raise them together. Even if only for a short time. We will always have that. And, when I see your sweet baby in your arms, I see my sweet baby's spirit. And I am reminded of the good. The hope. The joy. The love that remains.
No, I don't know what it's like to be in your shoes. But, in these shoes over here, I have sat and watched as you have helped me pick up the pieces. With me and by me, every step of the way. Healing my heart, in ways only a friend's love can. I am so very thankful for you. Thankful for you sticking around even after the going has gotten tough. Thankful for all the hard you have put up with and the good you still see in me. For letting me know I can do this and I have more to offer than just some broken pieces. Thank you for encouraging me. Praying for me. Fighting with me. Loving me and my family. And, thank you, for always loving my littlest girl.