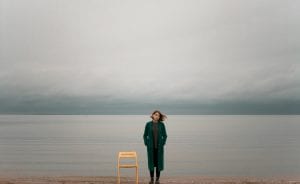 I have a lot of internal dialogue. So much that when I see someone that I maybe had a thoughtful discussion with, I feel like they know and are evaluating a conversation that they were never part of.
My dialogue also gives me the innate ability to talk myself through a distance plan with people. I can distance myself so far away that I will never speak to them again. I ain't mad. I am just done. However, with that ability, I also tend not to tell them. I do it.
Someone asked me recently if I missed them. I was gone on a vacay or something. My reply, "No." I don't mean to be mean, but I do not know how to "miss" anything or anyone. I think I could at some point in my life, but so much has happened in the in-between.
I also gained the awkward ability not to be able to accept a compliment. I would say that 90 percent of the compliments given I say to myself, "Okay, whatever." and change the subject. Why is this? I do offer a half-assed, "Thank You," but that is about all I can muster.
Now don't get me wrong; this is not about how I get compliments all the time. This is about the once in a while chance, one slips out, and I am trying to run away as it splashes in my ears.
As the years roll on by, I spend a lot of time alone. It is a choice, I guess. I can't say I sat down one day and said, "Self, it is time to be alone." It just started to evolve.
I was VERY social growing up and through at least my early 30's. I met a lot of people. I hung out at a lot of places. Nowadays, I can barely remember some of the faces, and the sites have been replaced with other venues.
I still have grand ideas of being around people and envision all the laughs, but if the day ever arrives, I don't want to go. It sounded good at the time, but nah, I am good. Here. Alone.
If an extrovert can become an introvert, I have mastered it.
Have I mentioned that I am medicated? HA! It just takes the edge off so I can stand myself. Knowing me is at your own risk. 🙂