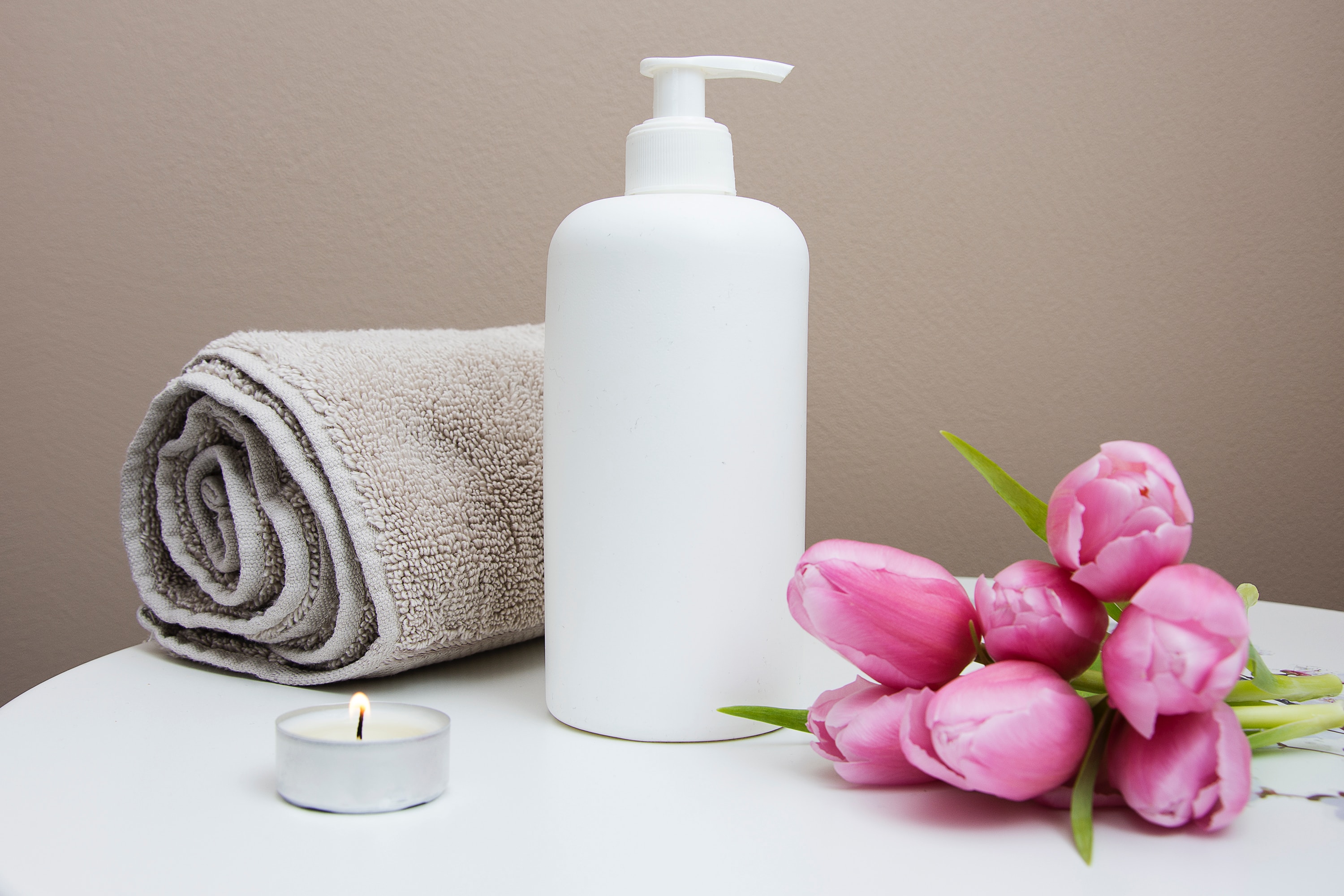 It's no secret that I love me some quiet mom time. Some time alone allows me to rejuvenate after the kids go to bed and I head straight to my bath and drop in a bath bomb and pamper myself a little. Forget the mountains of laundry that need to be folded and dirty dishes. Sometimes you just need to pamper yourself at home. No expensive products or salons. Just a good old bath and a face mask.
Did you know that some of these products can contain toxic chemicals? Chemicals that can be linked to things like endocrine and reproductive disruptors, autoimmune diseases, and even cancer?
Now before you click back and decide this article isn't for you, hear me out. Our bodies were made to detox harmful things. If they weren't, I'm sure we would have died off as a human race thousands of years ago. But that's got to be the occasional or semi-frequent exposure, right? What about every day, multiple times a day exposure that our poor livers (our primary organ for detoxing) may not be able to keep up with?
Did you know that the average woman applies many chemicals in the morning just before breakfast? Chemicals like Laureth sulfate, phthalates, and parabens. Have you ever turned over the back of a shampoo bottle? The word "fragrance" alone houses chemicals in it. One of those chemicals is formaldehyde. You know, the things they use to embalm dead bodies with at the morgue. That has also been linked to things like cancer.
This doesn't mean that you can't pamper yourself. Of course not. I'm the queen of a good beauty mask and a good smelling bath. And I'll even argue that I do it cheaper than your average women buying her beauty care products at Ulta or Target.
So here are some ways I pamper myself and feel beautiful, less expensive and certainly much easier on my body. With ingredients you won't need a detox from but may actually help you detox.
DIY Hair masks: Before you spend tons of money looking for the best deep conditioning mask for your hair, go into your kitchen and grab some coconut oil, run it thru your hair and let it sit all night. You can get an awesome sleeping hair cap on Amazon to keep your pillow clean and in the morning, shampoo twice, condition once and let it air dry. Your hair will look and feel like a million bucks but it literally only cost you pennies. Pinterest also has some pretty awesome hair masks and deep conditioning treatments you can check out with ingredients like honey, eggs, essentials oils like Cedarwood and Rosemary that promote healthy hair growth.
Face masks: Who needs expensive and painful peel-off face masks to minimize pores when I can do this with the ingredients I already have? Take some egg whites to your T-zone and let it dry. Once it's washed off you've got a full day ahead of you that will be oil-free with tiny pores! Need a facial detox? I love making a mask with activated charcoal and bentonite clay. Mix 1 teaspoon of both with a little water until it becomes a mask-like consistency and apply to your face. Leave on for 30 min or so. Guaranteed to help keep your skin clear and detox those pores! Need some hydration? Check out this recipe for hydrating your face with ingredients you probably already have. 1/4 cup honey, half of an avocado, 1/2 plain yogurt. Mix together and apply with an old brush or sponge and let sit for 20 minutes. It's so good!
Bath salts: This one is my favorite because you can literally do anything you want with this. My favorite is getting a mason jar full of epsom salts, add in a tablespoon of olive oil or coconut oil, then add in 20 drops of your favorite essential oil. (Please only use a high-quality essential oil here because some have been found to contain hidden toxic chemicals in them). My personal recommendation for a good brand is YoungLiving because you can actually go to their farms and see how purely the oils are made. You can choose lavender oil for relaxation, Stress Away oil blend if you've had a hard mom day, Raven oil blend if you want some breathing support or you want your bath to smell like a fancy spa, or even frankincense oil if you want extra wellness and emotional support! I could go on but I think you get it. Throw this in the bath and relax until your bath water is too cold to sit in it any longer. Or just turn the hot water back on and heat it up so you can sit in a little longer, I won't judge.
Foot Scrub: Get those feet nice and soft with this awesome scrub. 2 cups of course sea salt, 1/2 cup coconut oil. And 10 drops of peppermint oil. Get to scrubbing and leave on for 10 minutes to dry. Rinse and enjoy some extremely soft and pretty feet.
Now go pamper yourself, momma! You deserve it.