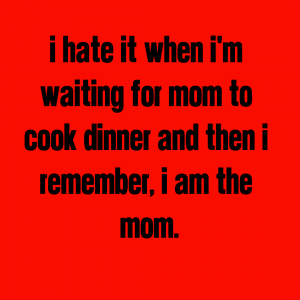 My New Favorite Thing: Meal Prep Sunday
Whether you're a working-outside-the-home mom or a working-inside-the-home mom, we're all running in a million directions all day, and by the time 6 o'clock rolls around the last thing you want to do is sort out what's for dinner. If you're like me you've probably fallen into the order in/drive through/go out trap one too many times. I also have the specific brand of dining out buyer's remorse when I realize a) holy cow, these kids are overly tired and acting terrible, we're never going to a restaurant again, and b) I can't believe we just paid $60 for a meal I could have made at home for a fraction of the price. Perhaps you can relate?
Have I got a deal for you? Behold the wonder of "Meal Prep Sunday!"
I know, you're rolling your eyes and saying "ain't nobody got time for that" but hear me out. By spending one(ish) hour on the weekend, you can streamline dinner for the week and won't be caught with a hungry family and no plan by Tuesday. Here's what works for us:
On Sunday afternoon, after the meal planning and grocery shopping is done for the week, I take a page out of the restaurant management playbook and create a prep list, which I write on a simple whiteboard from the dollar store. Then, each member of the family gets their own cutting board, knife, measuring spoons, measuring cups, and their prep list assignment. We spend about an hour together cutting all the vegetables, prepping all the meat, mixing all the sauces, and doing any other "do ahead" jobs we can. Everything gets packaged up and labeled for the fridge, so when that day's meal comes around we are ready to roll.
As an example, for this week, our menu is a chicken pot pie, pineapple chicken, sheet pan fajitas, sweet potato chili, and Thai chicken tacos. (Need help with recipe storage and menu planning? I'll cover that in an upcoming post!). Based on those meals, here's what's on our prep list:
Chicken pot pie: cook & dice 1 pound of chicken, prepare pie crust

Pineapple chicken: cut 2 bell peppers, mix up the sauce, cube 1 pound raw chicken

Fajitas: slice steak, prepare marinade, slice 3 bell peppers, slice 1 onion

Chili: peel & cube 1 pound of sweet potatoes, dice 1 red pepper, mix up chili spices

Tacos: mix marinade, cube 1 pound raw chicken, mix peanut sauce, shred 1 cup cabbage, shred 2 carrots, slice 1 cucumber
Each family member gets an assignment based on their kitchen abilities. So I'll probably assign the kids (ages 7 and 8) to cutting bell peppers, peeling potatoes, and mixing up marinades while I prep the meat, cut veggies, and mix the pie crust. Younger kids can definitely throw pre-measured sauce or marinade ingredients into a jar or freezer bag and shake them up, while older kids can probably prep entire recipes on their own. (Does the thought of giving your child a knife alarm you? Honestly, my kids have cut themselves fewer times than I have – not sure whose abilities that speaks to though! You can always start small with a butter knife or even a pizza cutter – or get one of those nifty manual food choppers. Kids may surprise you with how well they do!) I also try to include a couple of recipes that share ingredients, so we can slice bell peppers or cut chicken in bulk and then divide them up for each recipe.
We love getting to work together in the kitchen. Not only do my kids gain confidence in their kitchen abilities, but they also feel invested in the meals we make and take pride in telling their dad "I cut those peppers!" (Plus, it's hard to turn up your nose at a meal you put a little sweat equity into!) We have great conversations about what's happening in their lives while we're slicing and dicing. And by the time Wednesday rolls around and we're up to our eyeballs in work, sports practice, and homework, it is such a relief to know a meal is just a few minutes away and you've done all the heavy lifting already.
Do you do meal prep? What does that look like at your house? How do your kids pitch in to help?