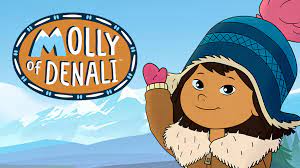 An essential part of my identity is being a Native Alaskan.
We function differently than most Native American tribes in the United States. My dad joined Regional Corporations through the Alaska Native Claims Settlement Act. Most corporations in Alaska can receive these benefits up to 1/4 blood quantum. They can also be gifted by inheritance so that you can be a part of multiple corporations. Since my dad was born in Fairbanks, Alaska, one of the corporations we are a part of is called the Doyon Foundation. 
I recently received an email about the Doyon Foundation's language revitalization program. Part of this initiative is the PBS Kids show Molly of Denali. The email stated it includes ten ancestral languages of the Doyon region. This includes Inupiaq, which is the Native tribe my family identifies as. There are also Athabaskan languages and 20 native languages of the state of Alaska. Through various efforts, these languages are being revitalized for the knowledge of future generations.  
I had never heard of the show until I got the email, so I decided to watch it with McKinley. I was impressed by the use of Native words, cultural practices, and scenes that looked similar to our family's small village of Barrow, Alaska. Not to mention, I love the imagery of Mount Denali, formerly known as Mount McKinley, which is McKinley's namesake. 
I encourage everyone to watch Molly of Denali on PBS Kids. I found episodes on YouTube and the PBS Kids app. This representation of my culture helps me feel more connected to my ancestors, as I grew up in Texas, not the region of origin.
I cannot wait for McKinley to get old enough to learn and understand more about her culture through
Molly of Denali.