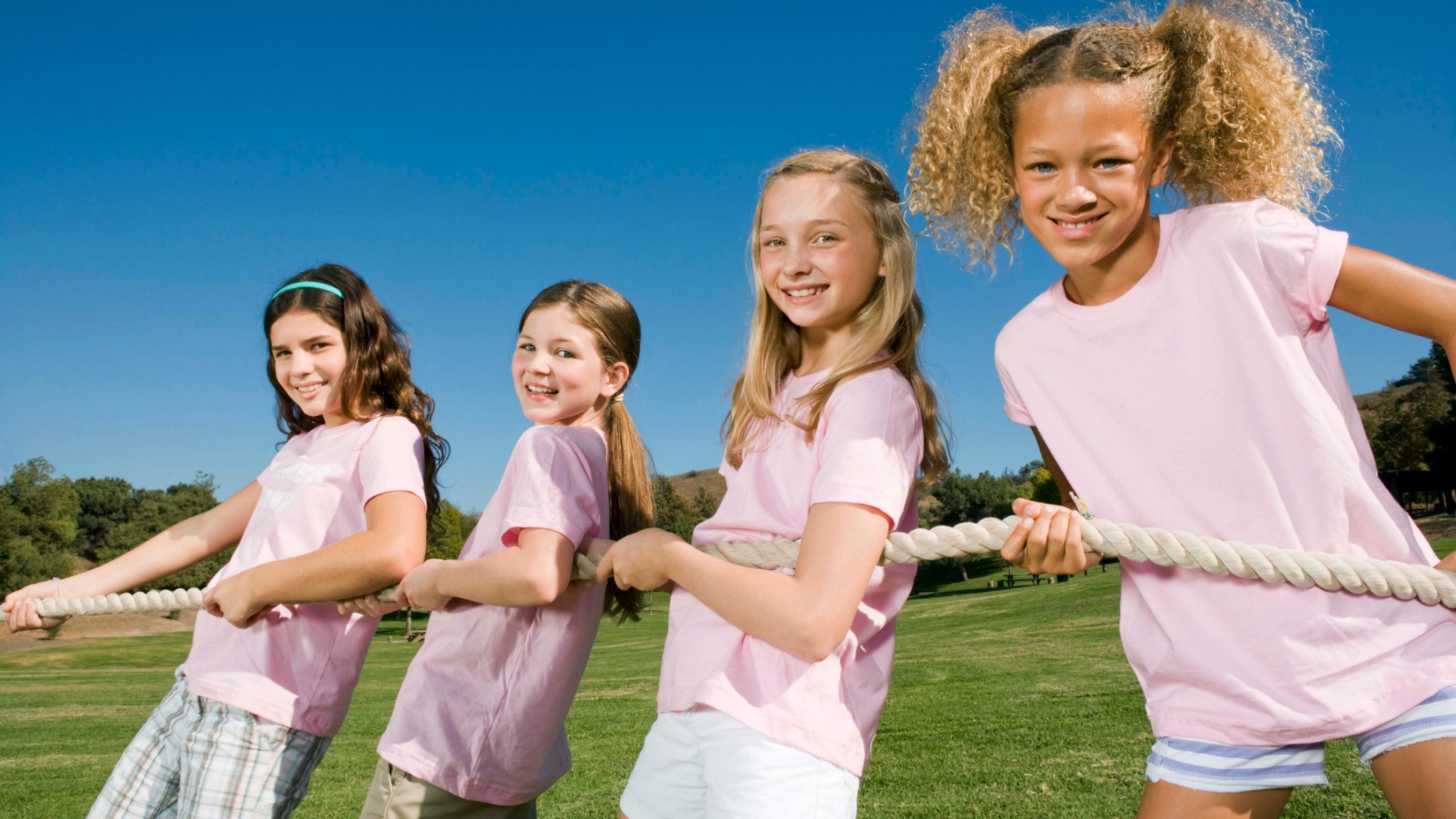 If you're anything like the Lubbock Moms, you know that gift-giving and finding just the right item for your almost tween girls can sometimes be a task. 9-year-olds are just on the cusp of needing something engaging yet educational, playful, yet more mature. As a team, we've put our heads together to help you identify some items that we think any girl this age would enjoy.
And, while you're at it, we'd like to introduce you to our new favorite site for gifts: Wicked Uncle! This company truly puts all toys to the test and provides only the best – unique gifts all neatly organized on an easy-to-navigate website. You are sure to find what you're looking for without all the fuss. You'll appreciate the process of sending a gift to someone else or even letting your kids unbox their new surprise!
Check out our 20 Best Toys and Gifts for 9-year-old girls in 2020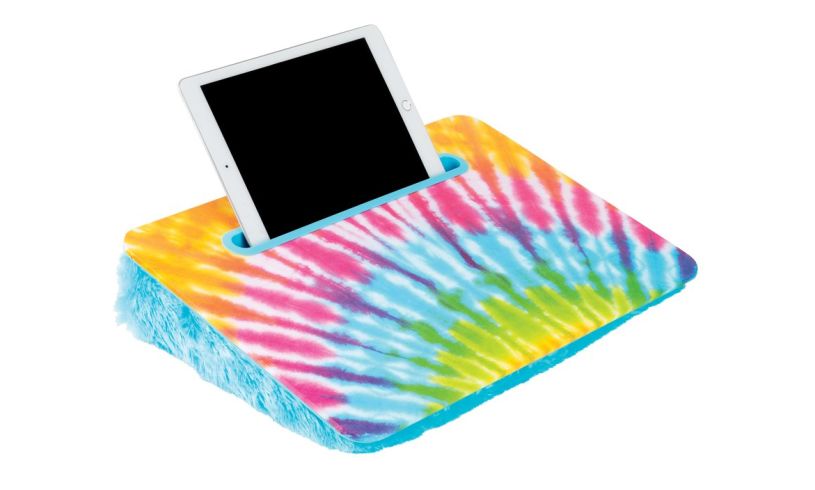 Does she need a cool new tool for virtual learning? This lap desk is what she needs to log in to school while also maintaining her style and sense of fun! Hey, she might even enjoy getting all her homework done with this fur adorned tie-dye lap desk.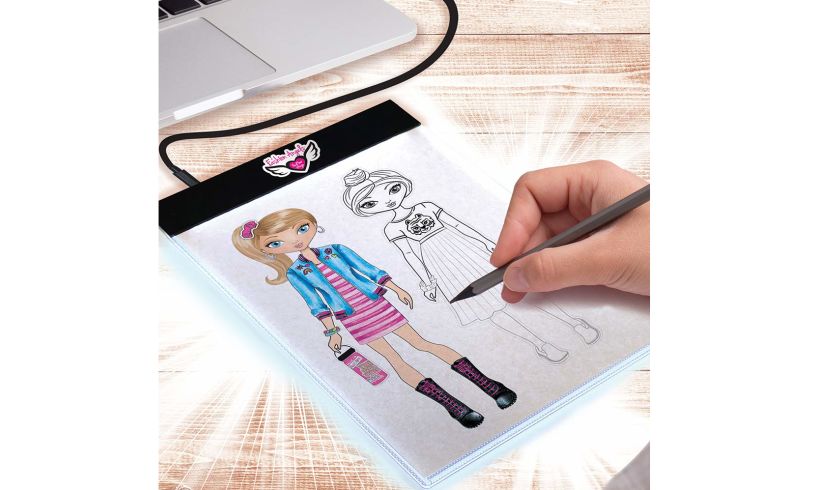 Are you interested in inspiring your budding fashion designer? Get her started in drawing up her ideas with this light-up sketch pad. She can mix and match over 350 pieces to create just the perfect outfit.
Let her try a hand at the famous art of folding paper. Each sheet has an easy to follow design printed on it, and when you are done creating, pop them on a strand of lights (included) and hang hand made decorations in her room! Designs include bees, ladybugs, and beautiful flowers.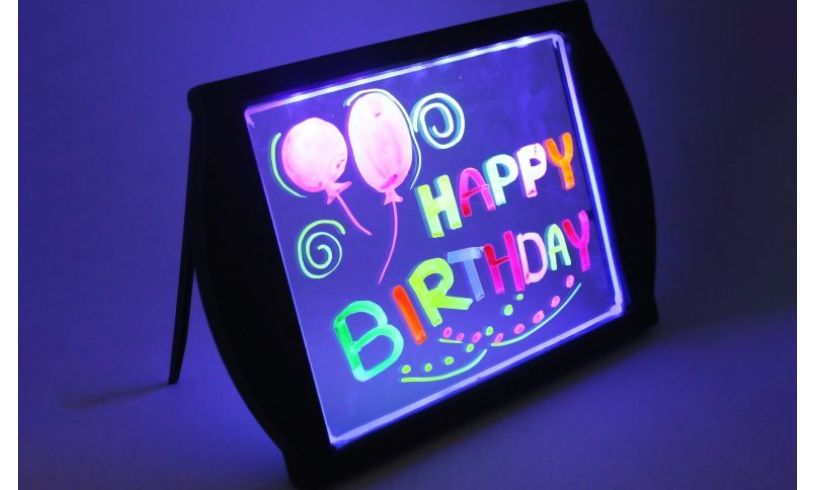 For creative expression over and over again, let her hone drawing skills with this super cool light-up board. She can create endless designs that glow by LED lights (batteries required) and wipe away easily with a cloth. You'll both love the 36 different lighting effects that will bring her art to a whole new level!
Fashionable and fun! These unique socks will allow your kids to showcase their creativity, all while keeping their tootsies warm. Mix and match and change it up all the time with six different socks to choose from.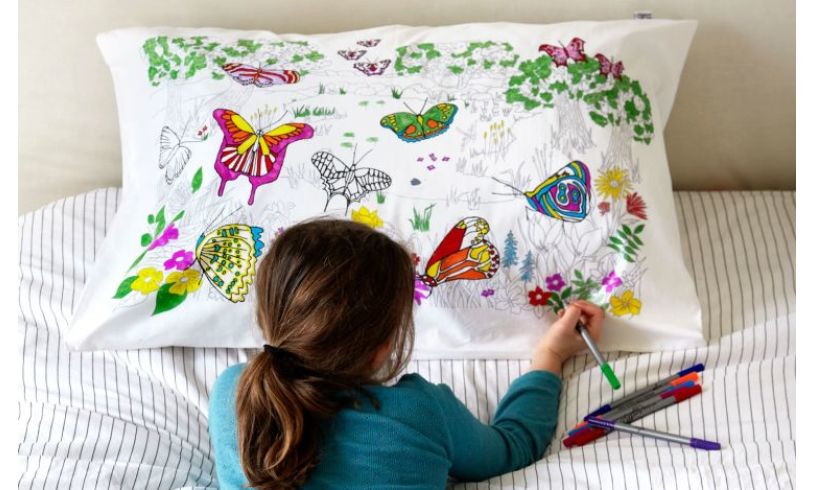 Not only does this pillowcase provide a perfect canvas for art and creativity, who knows, it might also make her sleep better! Color the scene to your heart's delight, then toss in the washing machine to start all over again.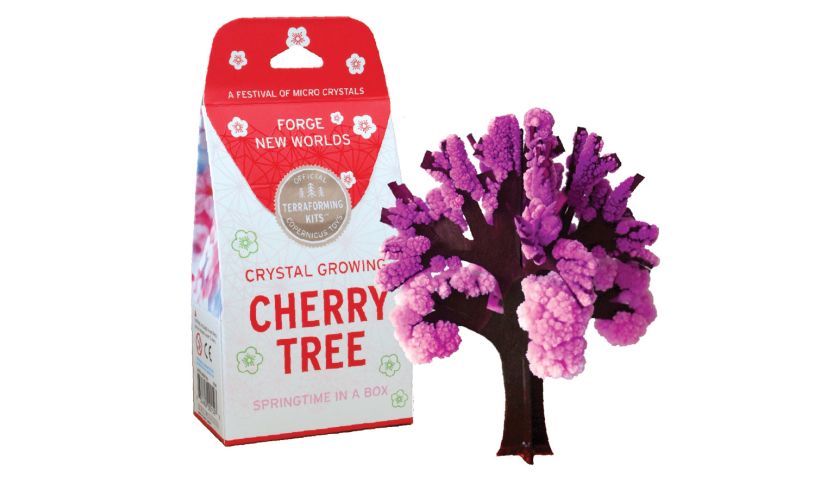 It can look like spring all year long with this indoor cherry tree grown out of crystals. Find the perfect spot for your tree, then add water. It's an opportunity to enjoy the beauty and science of crystals!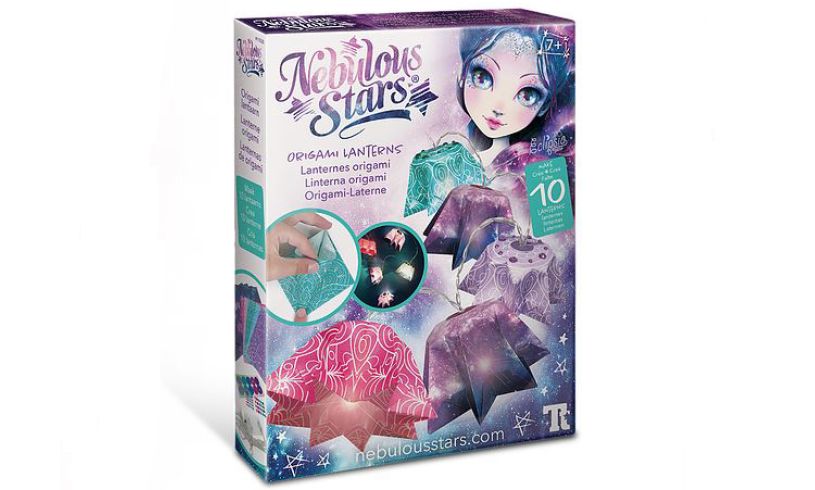 She can learn the art of paper folding and decorate her room at the same time. Each set comes with guidelines for folding a star with various patterned papers and includes a strand of lights. (Batteries required)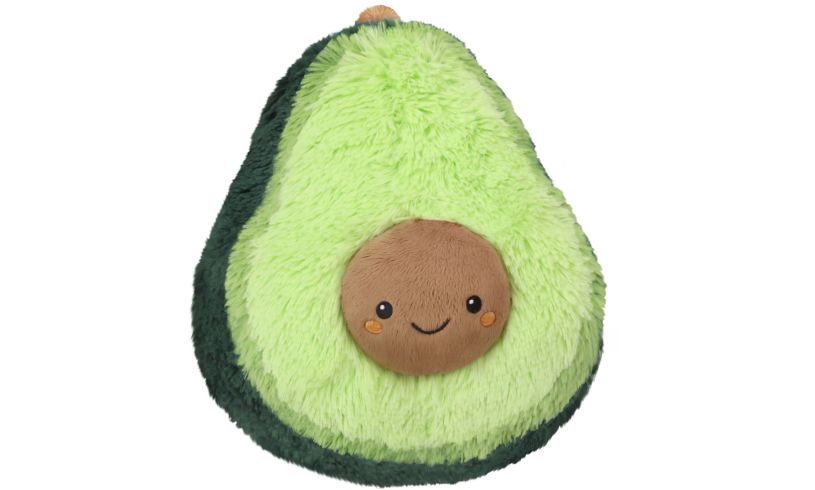 Squeeze this lovable little avocado! This 10″ plush will be something she loves to carry around and lounge with. If you're lucky, it might even inspire her to try one of the delicious fruits!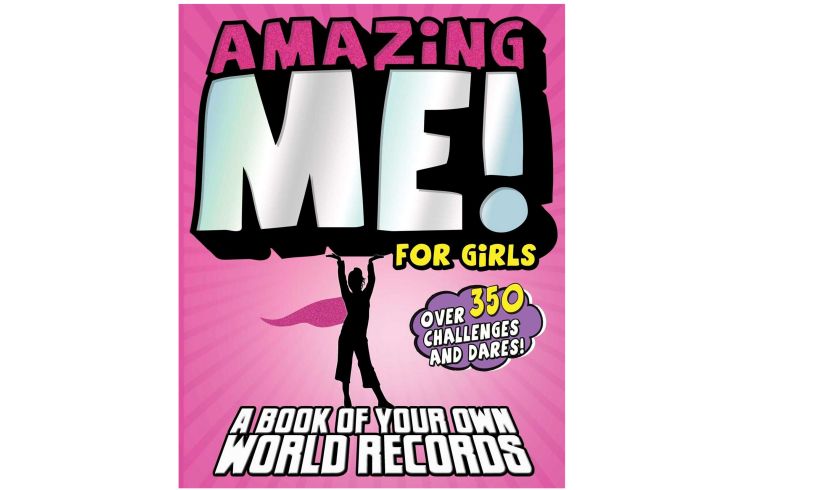 Inspire achievement and some healthy competition in your kids. What better way to teach young ones how to do their best and strive to improve? This book is full of fun and challenging activities – record your progress and compare it to other results.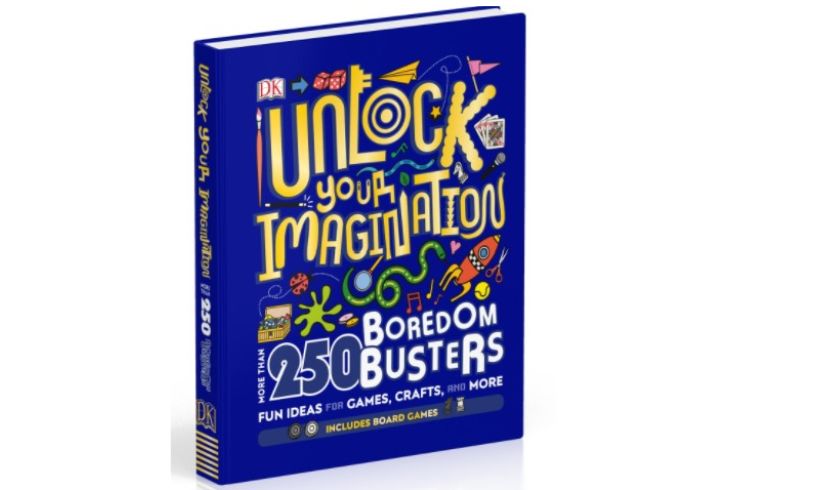 Get those little minds and bodies going with 250 things to make and do! This book focuses on creative activities that will keep your girls busy and learning. Adventure, performances, crafts, and great games await!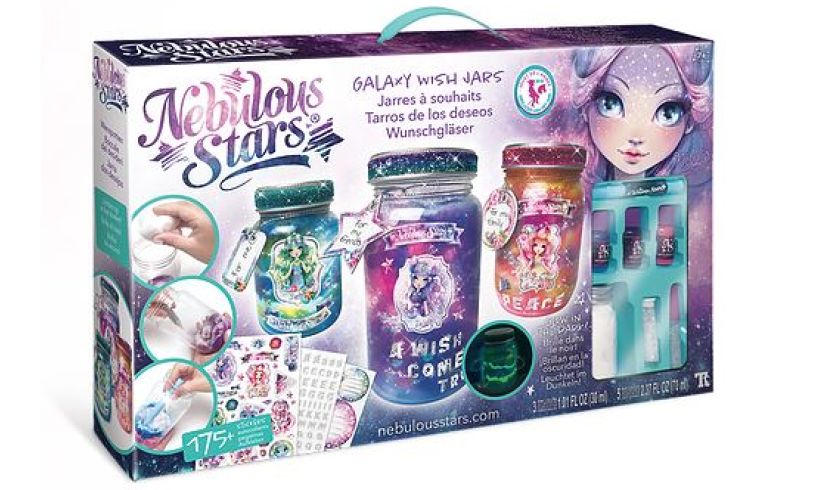 Build your galaxy in a jar using glow in the dark paints, glitter powder, and mini sequins. The kit also includes over 170 colorful metallic stickers to put on the included cotton balls. Make an entire sky worth of designs!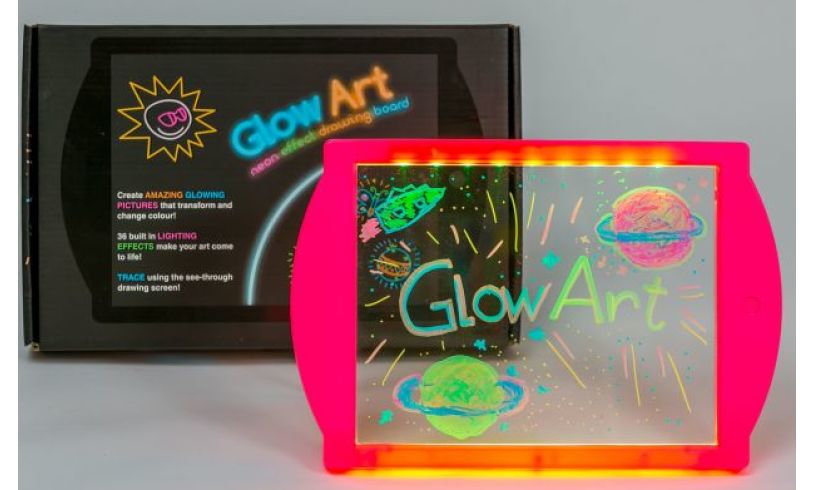 Budding artists will be able to create glowing works of art over and over again. This drawing board uses LED lights to bring your original or traced pictures to life. The pink board has a stand so you can display your Glow Art always!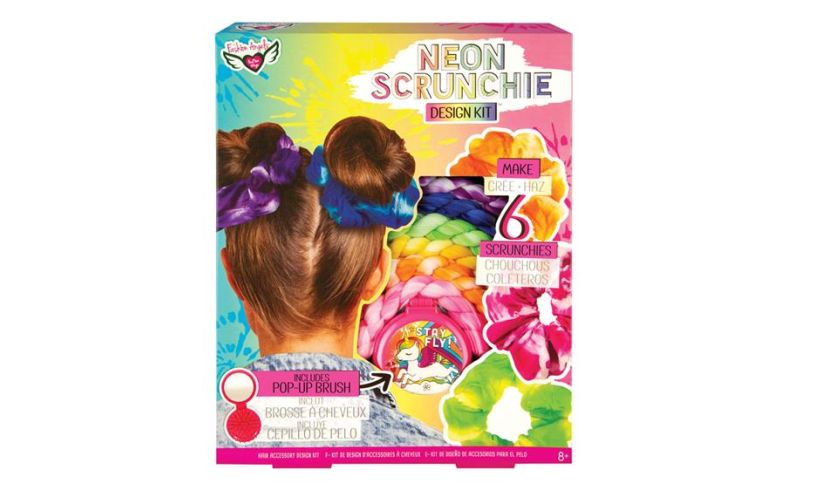 A blast from the past is making the rounds again! With this scrunchie kit, girls will love to create their neon and tie-dye hair accessories. Heck, they might even let you show them how you used to wear them 😉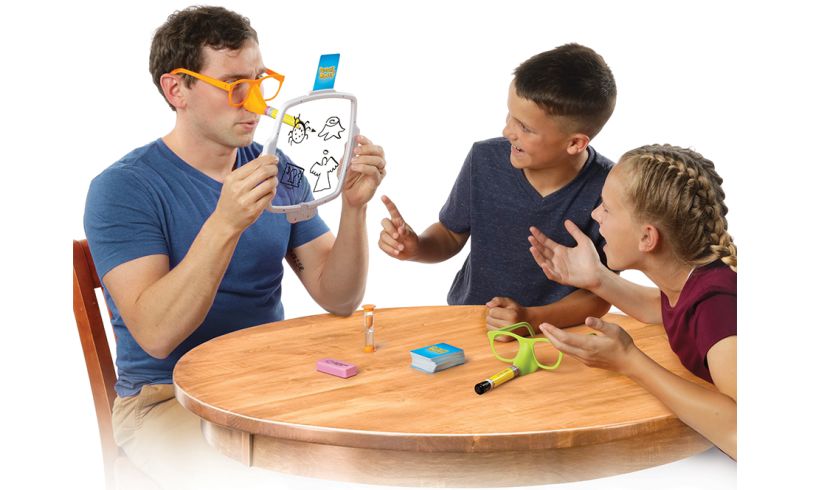 Everyone loves a fun family game that makes you laugh. See this new twist on an old classic and try your "hand" at drawing with your NOSE! You're sure to love working on this new skill!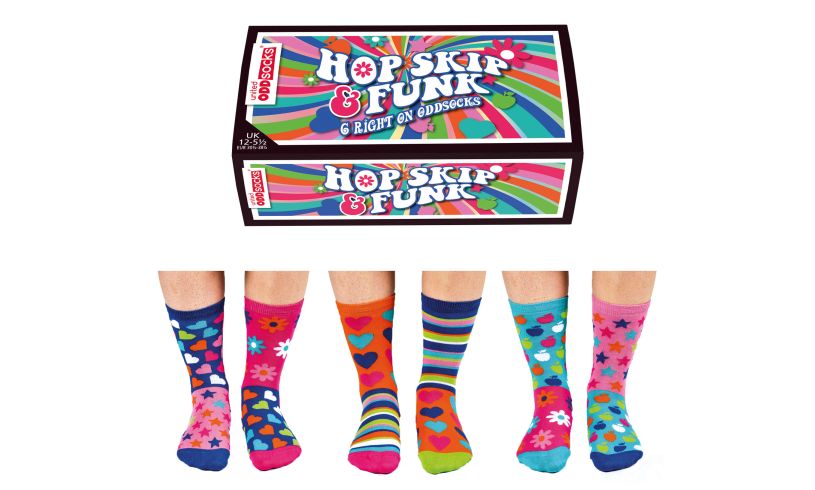 Let your girls mix and match these socks to show her style and creativity. The set comes with six unique patterns that can all be worn in different combinations. This should undoubtedly make laundry for Mom and Dad easier too!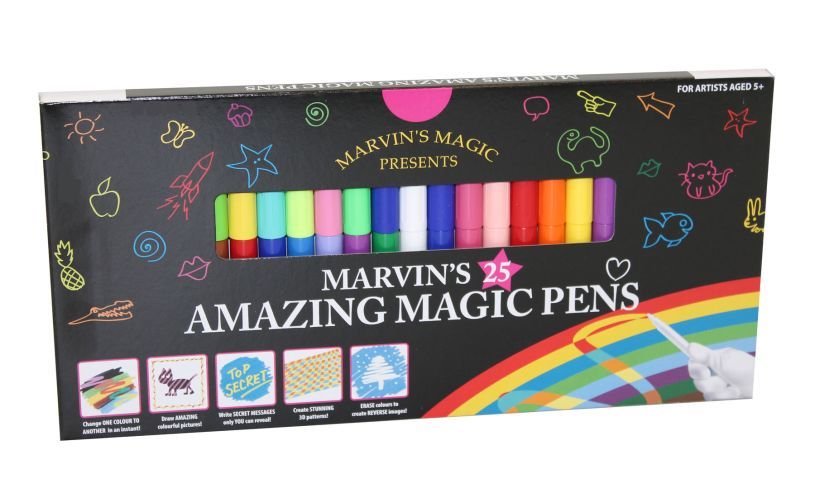 This set of "Amazing Magic Pens" will certainly wow your kids! Included are markers that write with invisible and color-changing ink – you can erase, create 3d images, and even write secret messages!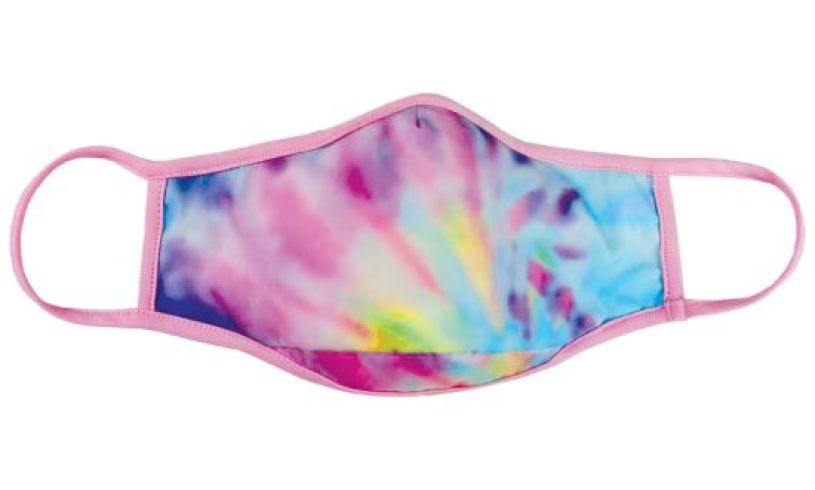 2020 has certainly brought some new requirements and habits to our world. Why not make that fun and fashionable?! Protection, comfort, and the ability to add a filter are all features of this mask that hopefully, your kids won't mind wearing!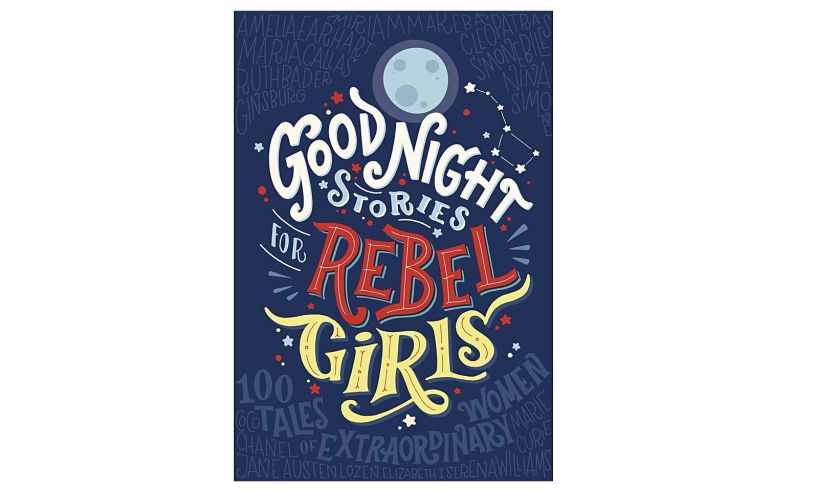 Send your kids drifting off to sleep with stories of strong and inspiring women of history! This book includes fairy tale style stories and interesting facts about real women who have come before us. There are over 100 stories in this book, and over 60 female artists that created the beautiful illustrations!
Do you have a child that is interested in creating jewelry? This kit will undoubtedly allow them to develop their designing skills – over 100 colorful beads, glittery charms, silky ribbon are included in the kit. Glitz and glam and hours of fun are at your fingertips with these bracelets.
We hope that this list helps you find just the right gift for the holidays, birthdays, and special occasions. We compiled our favorite things using the research-based selections that you can sort and filter to your needs on the Wicked Uncle website and hope you'll visit and check it out here: Wicked Uncle.